Hello all,
I haven't felt like painting or gaming today, so I've had a day of 'taking stock'. I've fished out al lthe figures I've painted since the fateful day Mr Sawyer sent me a set of Roman legionary sprues. First up, the 'finished' (well, more or less) project.
Romans first - this isn't, I am embarrassed to say, all of them - there are about another 75 figures that wouldn't fit for one reason or another (but most are 'substitutes' anyway - legionaries with spears instead of pila, alternative bolt-throwers, and that sort of thing):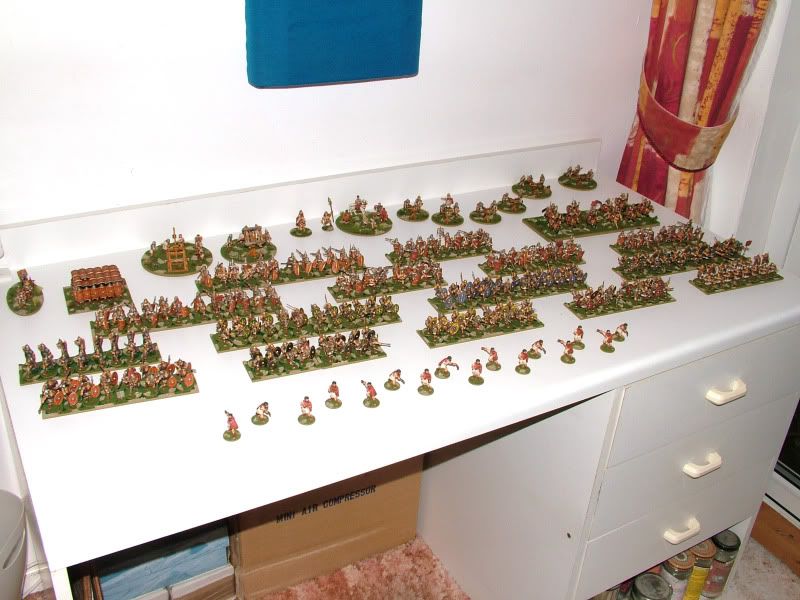 Then the Britons:
There are a few things I'd like to add to each army - more cavalry to the Romans (with spears, preferably), and another couple of warbands to the Britons.
Since 'finishing' that 'Britannia' project (which iused something like 99% Warlord figures), I have moved forward a century or two, and am doing a project based loosely on Harry Sidebottom's "Warrior of Rome" novels - which I'm calling 'Fire in the East' after the first book in the series. Third Century Romans and early Sassanid Persians. Most, but by no means all, the figures are from A&A Miniatures, with additional 'co-starring roles' from Aventine Miniatures, Miniature Design Studio and the odd thing from Gripping Beast! I'm a little over half-way through the project now.
First up the Romans: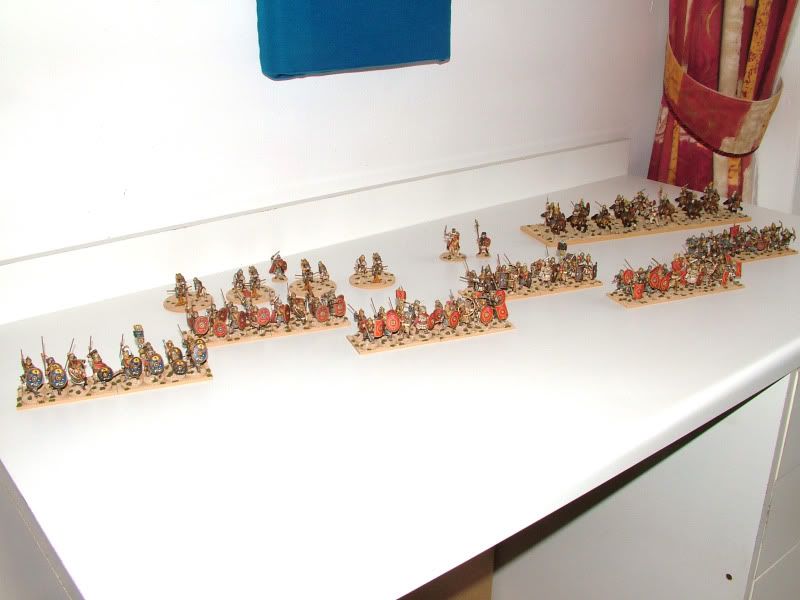 Then the Sassanids:
Cheers,
Phil