Thanks to photos and posts I've gathered that the new GW Agrax Earthshade isn't really a good replacement for Devlan Mud (as you'll see in
Sigur's example
), but The Armypainter's Strong Tone Ink was said to be. So I bought some in my local shop and tried it out on some spaceships.
The two ships to the left have been washed with Devlan Mud, while the three to the right with the Strong Tone ink. I'm happy, and would say that any differences is probably more down to differing amounts of water and such.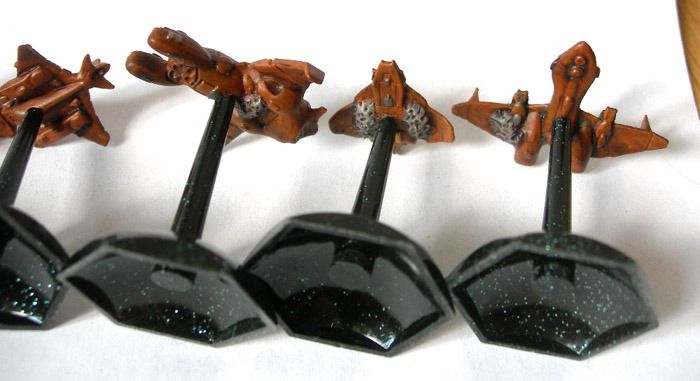 Hope you like my spaceships as well.