I've taken some WIP photos of my Dark Age chapel. As i lack the modelling talent of many others here i'll confess that it is a brought one from Grand Manner, but is no less lovely for that. I'm really quite excited about it and thought i might do a bit of a walk through of the process if it goes well.
I'm aiming to have a sort of sandstone look to it -so i painted up a carved stone as a test - if all goes well i'll base it properly tonight, but comments and ideas are more than welcomed.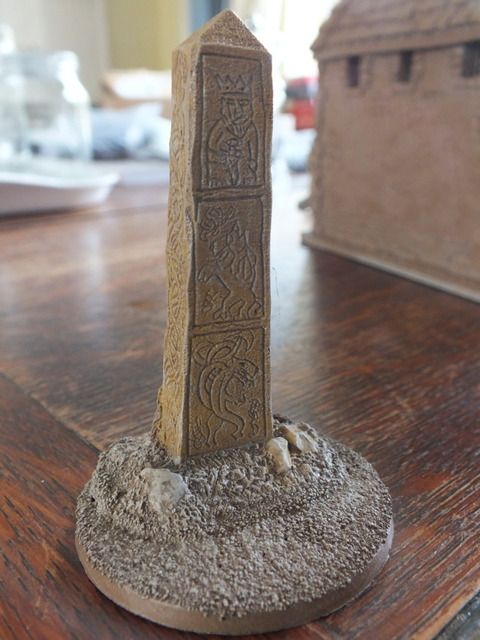 Step one - the chapel cleaned up and basecoated.