Another weekend, another TYW unit ready. The Imperial Dragoon regiment Mérode.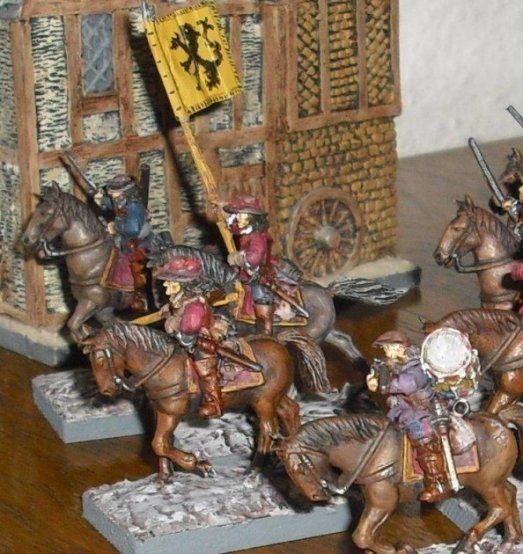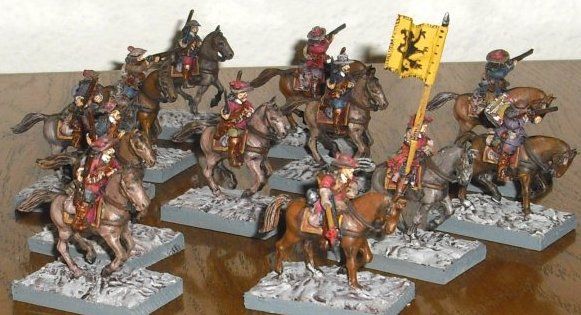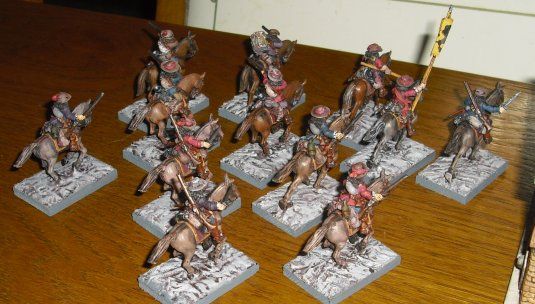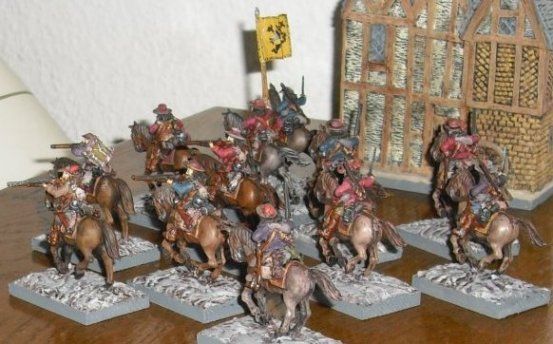 A unit that got the most awfull reputation for marauding, the name of the Obrist led many contemporary authors to play with the words Merode and marodieren. Calling his men Marodebrüder.
Jean de Merode started his military service in Spain but changed to the Imperial forces, fighting at Prague 1620. He rose to nobility in 1622 (Reichsgraf). 1623 Obrist, he often led small campaigns himself. Taking the island Fehmarn and many towns. 1631 Generalwachtmeister. At Lützen he covered Wallenstein's retreat.
He was kia in 1633 in the small battle of Oldendorf (Hessen)