For a while now i have contemplated building a Berlin city board for 28mm WW2 and Secrets of the Third Reich, and after seeing The HO scale buildings from FALLER
So I decided to copy them, (Shamelessly steal)
WIP Building 1 (Corner)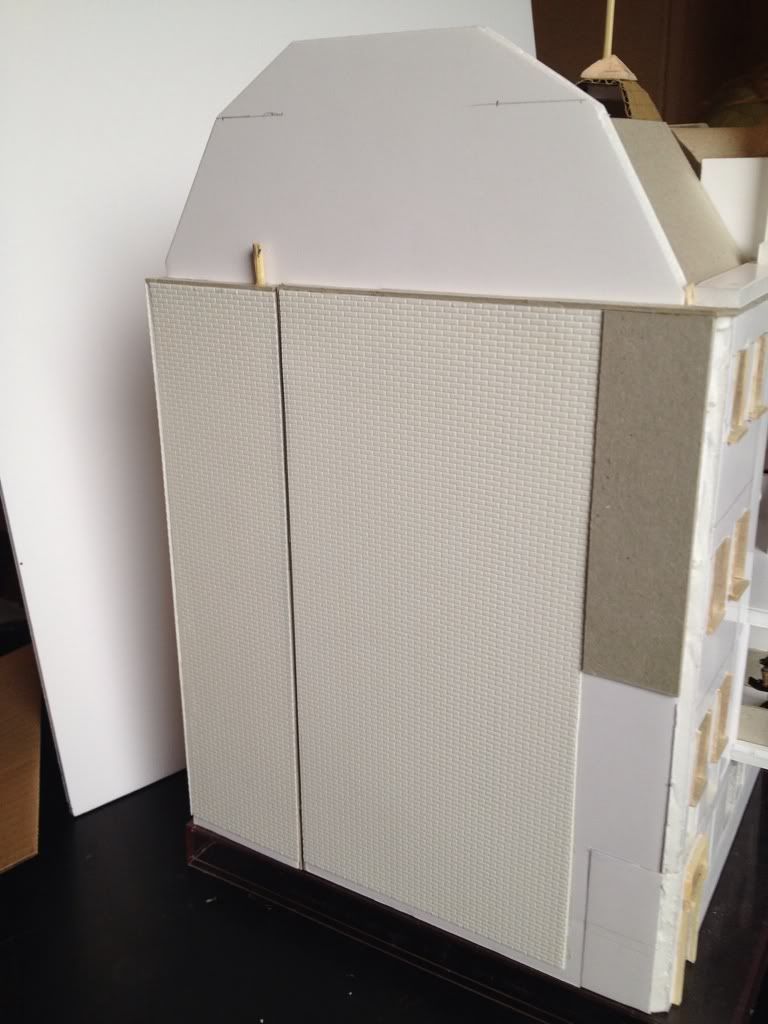 In the last image, the vertical grey line down the plain brick wall is where the building breaks into 2 parts revealing a playable interior with removable floors.
I still have to add the basic structure - a column of balconies up one side and a column of bay windows up another, then the interior and exterior needs detailing with interior walls and staircases, loads more to do!
C and C welcome and feel free to ask anything regarding this project.
Mike