Okay, I have made a start on planning building a manor house for ECW. I decided I wanted to make it fairly big, but not too large, so it is to represent a small manor type house.
After a lot of searching and thinking I decided to model some of its features on Aston House in Birmingham, which was the site of a Civil War battle.
Aston Hall
But I decided I would not use all of the building, as splendid as that would be I am taking baby steps as this is the first time I have had a go at something quite like this, it will be more complex than the church I made last year.. So I selected the middle section to use.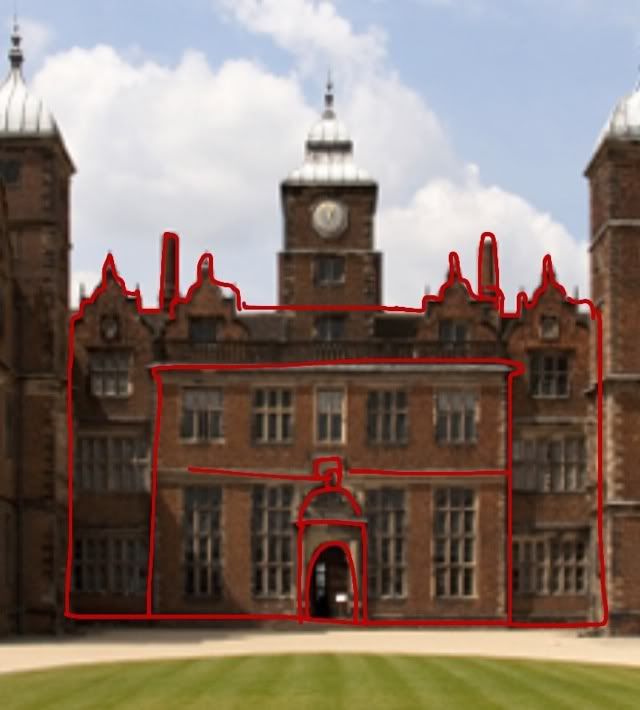 Middle section highlighted
From this I sketched out how I want the building to look.
Concept sketch