Here are several after action report of games played during the french show Petites Guerres 2012 near Paris last weekend.
The campaign was the conquest of the county of Auvergne by the king of France, Philippe Augustus in 1210-1213. In 1210, count Guy d'Auvergne plundered the Abbaye of Mozac near Riom and captured his own brother, Robert, Bishop of Clermont (who prefered the king of France). Philippe Augustus took the opportunity to send an army to Auvergne and free the bishop.
The royal army was under command of two loyal subjects of Philippe, Guy de Dampierre, Lord of Bourbon (just north of Auvergne) and Lambert Cadoc, a mercenary captain who have been hired by the king for a long time.
The last supplies train : The french vanguard has to stop a last supplies train before it reaches the castle.
http://perrysheroes.free.fr/spip.php?article427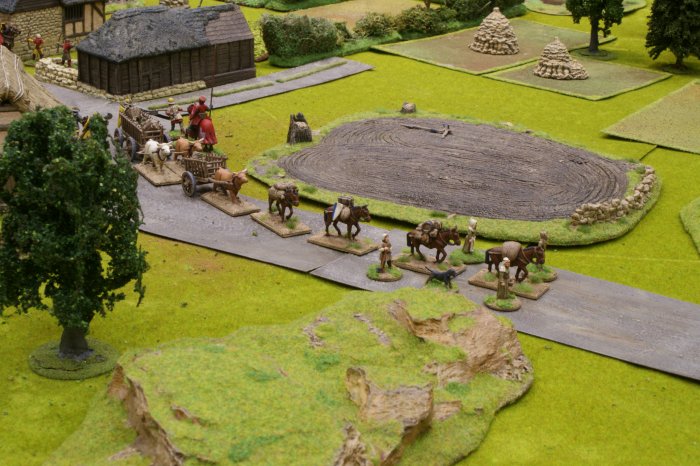 The assault : The french forces assault the castle using siege machines.
http://perrysheroes.free.fr/spip.php?article430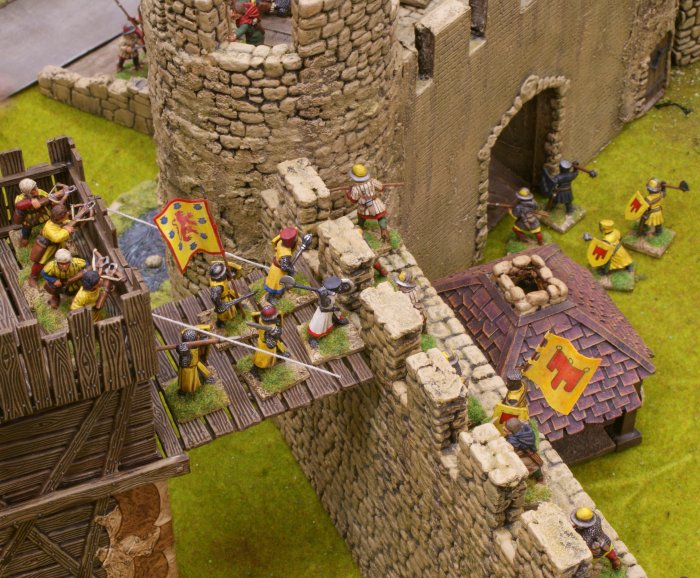 Sortie – burn the war machines : the Auvergne's force launches a sortie at dawn to burn the siege engines that have been built by the french troops.
http://perrysheroes.free.fr/spip.php?article428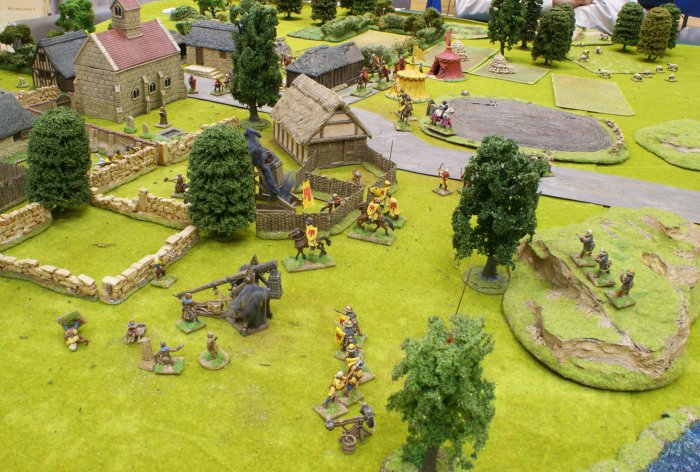 Once more up to the breach : The french forces have breached a wall and they are ready to assault the castle.
http://perrysheroes.free.fr/spip.php?article429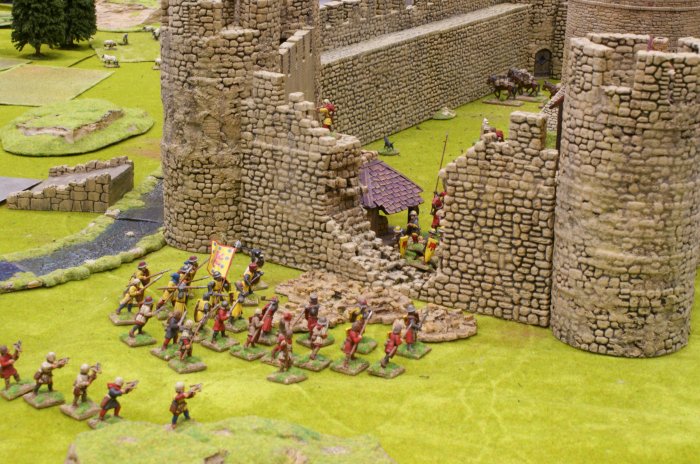 Olivier