Pappenheim the Warlord - Cuirassiers.
Got Monday some TYW miniatures and started work in the night.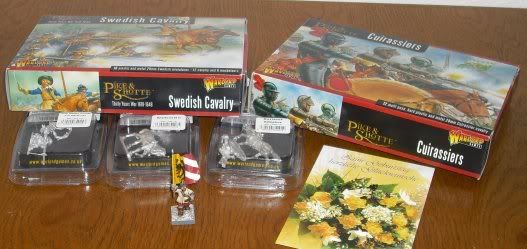 The standarte is a conjectural one, attributed by some to Pappenheim. Well, in fact at the time Pappenheim was the famous cavalry leader in 1631/32 few "Cuirassiers" wore the full set. But who would like to play Lützen without the heavies?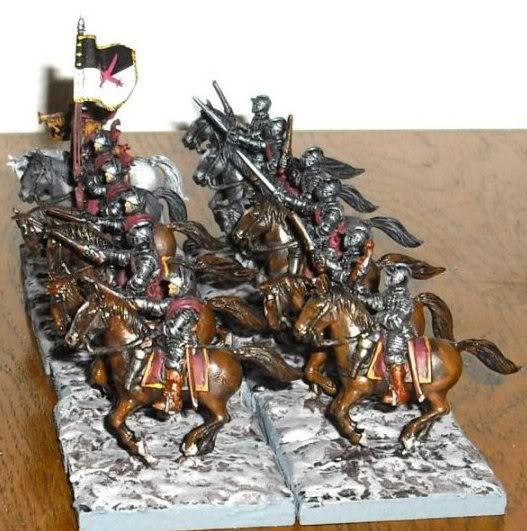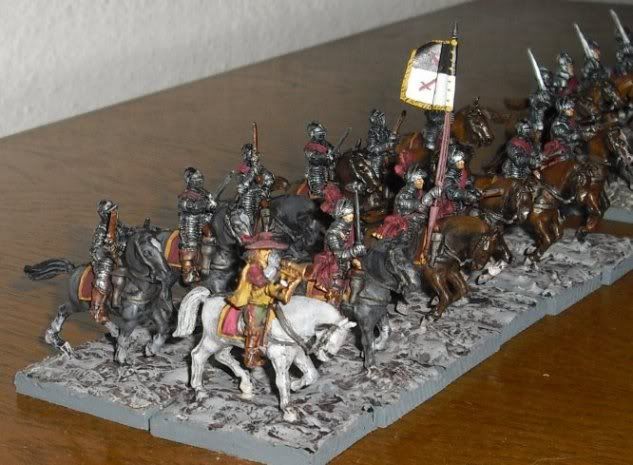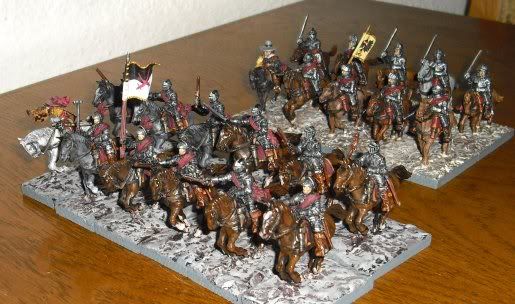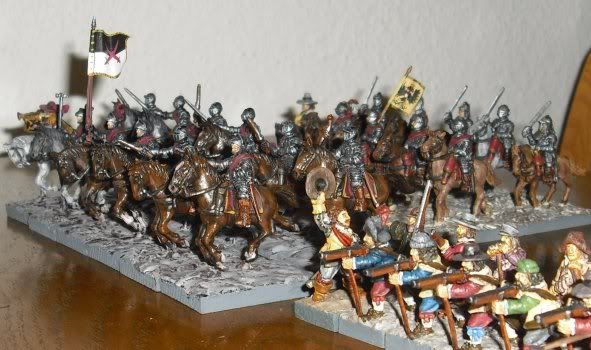 On the table they look well near to my old foundry ones. But I would not mix them, style and size is different.