Hobbies and forums are strange things. If you need an answer for something there quickly becomes a dogmatic answer, a product that becomes the only accepted one, nothing else will do.
With paint removal from plastics that answer is Simple Green, a product that Americans will robotically type without looking at where the OP is in the world and often even where the forum is based. Simple Green is not in this country so a selection of other get offered. Flash Power Spray. Doesn't work. Dettol Brown stuff works but costs a bomb and you really will only ever buy it for stripping plastics.
I conducted an experiment today, I threw a plastic orc that was a sampler from years ago and had a repaint over the top. One hour in my chosen fluid.....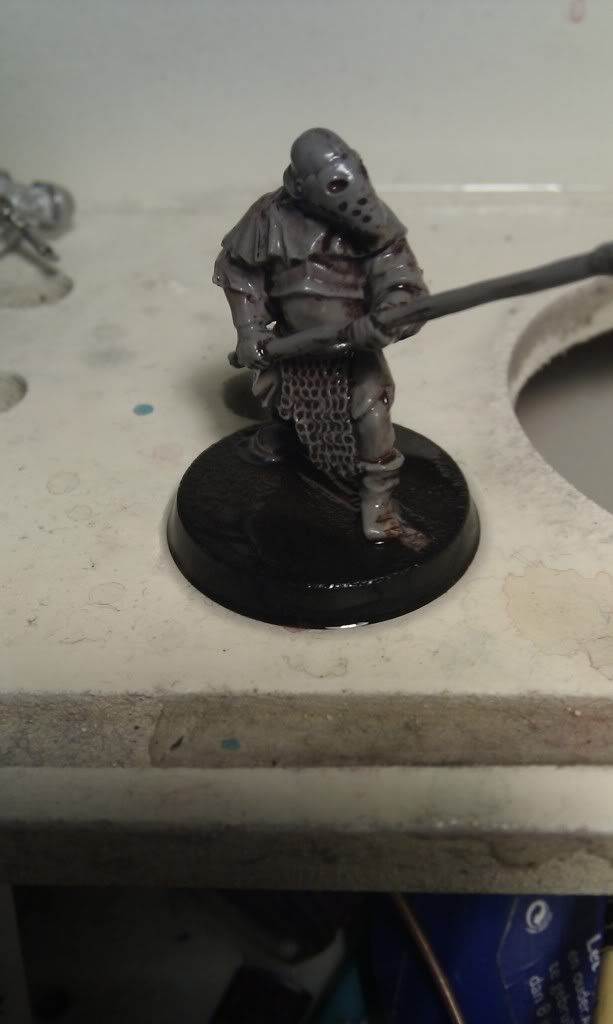 And what is this fluid?
Lidl Pine disinfectant, available for £1 in everyone's favourite underclass supermarket.....