I guess some information about British Infantry officer's sword might be good for painters.
Pre 1796 swords could have a guard of silver if the colonel of a silver lace / button colour decided so. But most opted for gold. The form of the guard was not regulated.
The following picture show just some forms a foot officer of a line regiment could wear.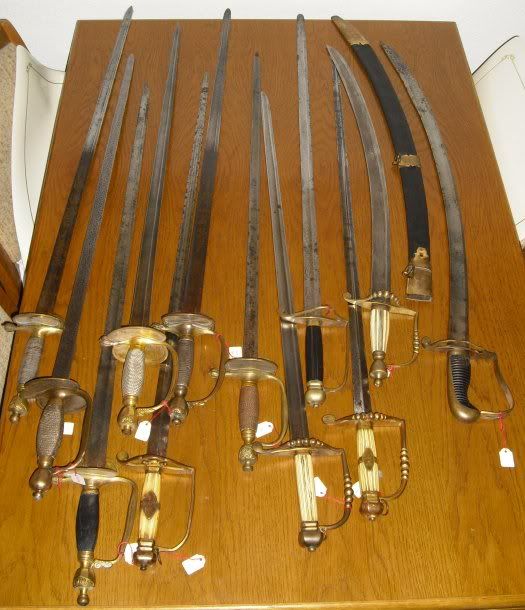 Post 1796 the guard was regulated, a double shell with quillon and a big pommel. And gilded for all units.
The following is made by Gill with a folding shell to safe the clothes from damage. It's no rust, just the aged blueing.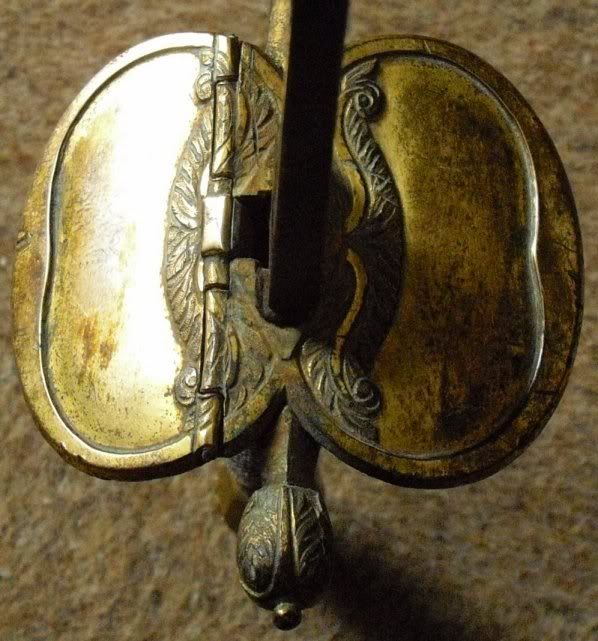 The scabbard metal fittings had the colour of the guard.
Light company officers choose sabres but before 1803 there was no regulation for that, in 1799 there was an order with official permission for sabres but without a type given . The two on the group pics are pre 1799 variants.