Okay, as requested (by mikeland
) here is a preliminary review of the Imperial Harquebusiers right out of the box.
You will need to excuse the photo quality, I'm not the best photographer and some of the pics needed to be taken with the iPhone!
None the less, here they are:
First up - the box.
Front Cover
Back Cover
The info on the back cover is a tad bit difficult to read, but all of it is located on the actual page in the web-store.
http://store.warlordgames.com/harquebusiers-6839-p.asp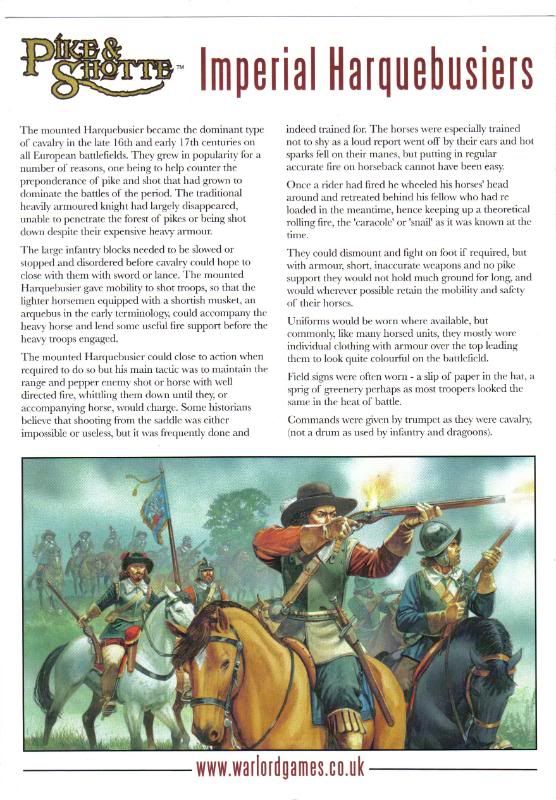 Background guide - front.
Background guide - back.
Please note - I have purposely messed up the flags. I didn't want to upset the WG people by giving away their flags!!
All three horse sprues.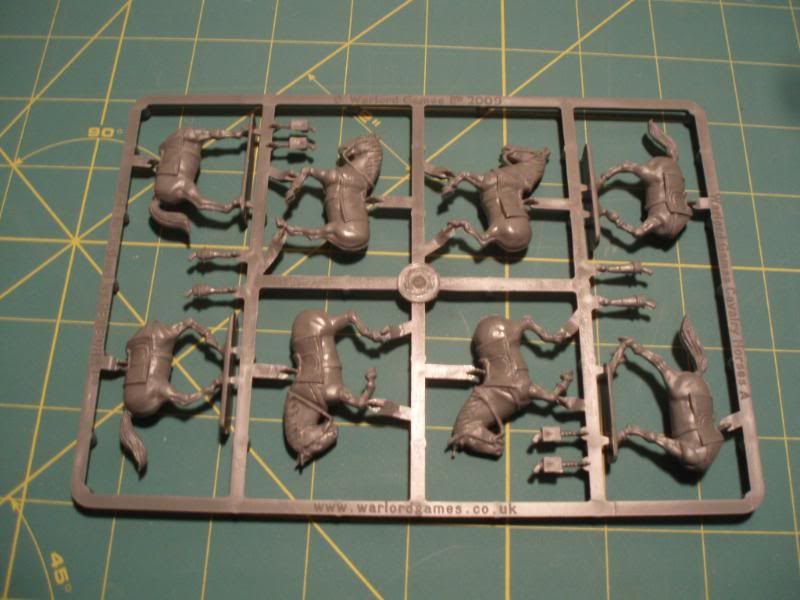 Close-up of one of the sprues.
The metal bits...
...and their close-ups.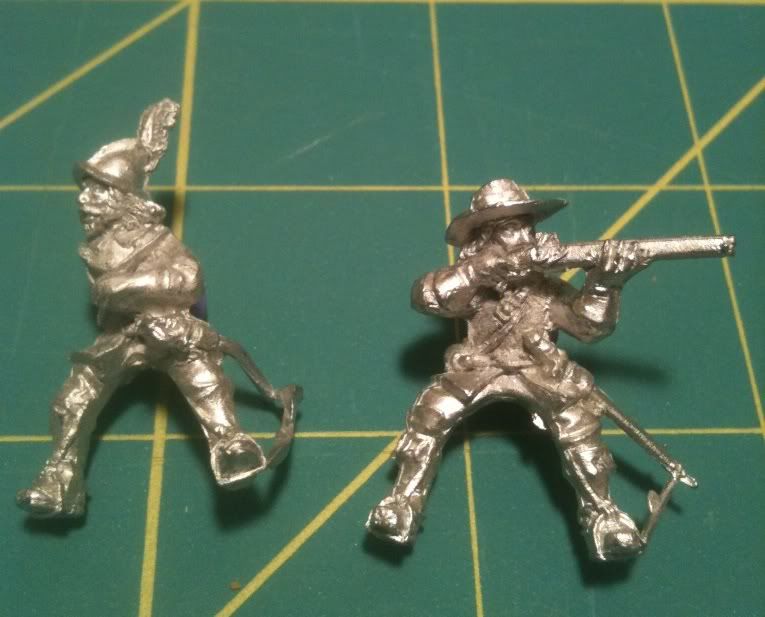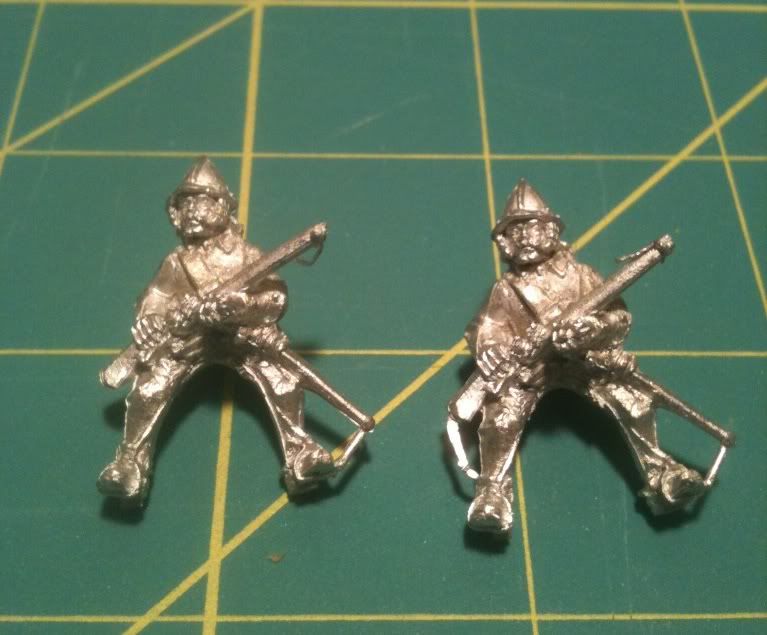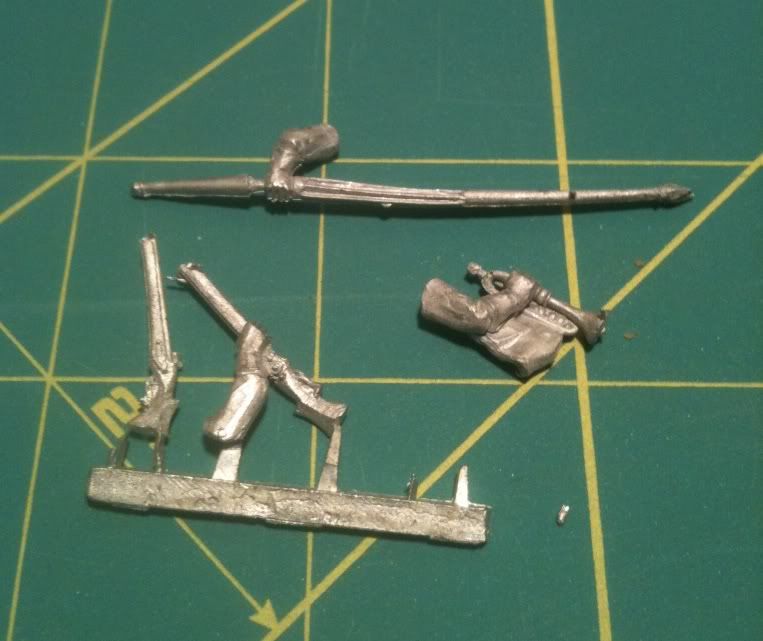 Not pictured, but in the box, is the sprue of green bases.
Right now my impression is a good one - I really like the figures and their level of animation. The one thing that's got me going "hmmm..." is some of the info indicates these guys saw service primarily on the continent and didn't see much use in the ECW. Not sure how true this is - guess I need to do some more research. Can anyone shed some light on this?
Also, I've never had to assemble horses before; I'm a bit leery of this but will give it a go.
All-in-all I'd say this is an excellent set! Now I just need to figure out what ROYALIST unit to base these guys one - thoughts, suggestions?
I will post updates on this unit as it progress, but don't look for it to be anytime soon, I have Romans to work on as well!!
Let me know if you have any additional questions about this set, or want additional pictures.