I'm searching for pictorial sources about the 1860 formed 1st Huntingdon Light Horse Volunteers / Earl of Manchester's own.
I know only the following photo:
From descriptions the uniform was red with red facings, white trousers, black boots , often with brown rim. Sounds very much like the hunter's dress the gentry troopers had at home.
Only with the splendid helmet added: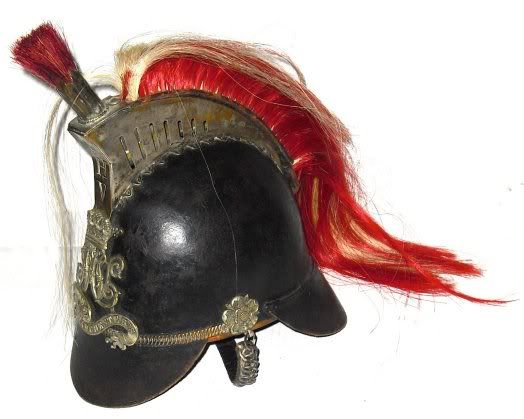 Hope one of you can help me.