I started with the Legionaries basic blocking and dip only, I actually had a hard time getting up enthusiasm to paint them.
The archers were the next step.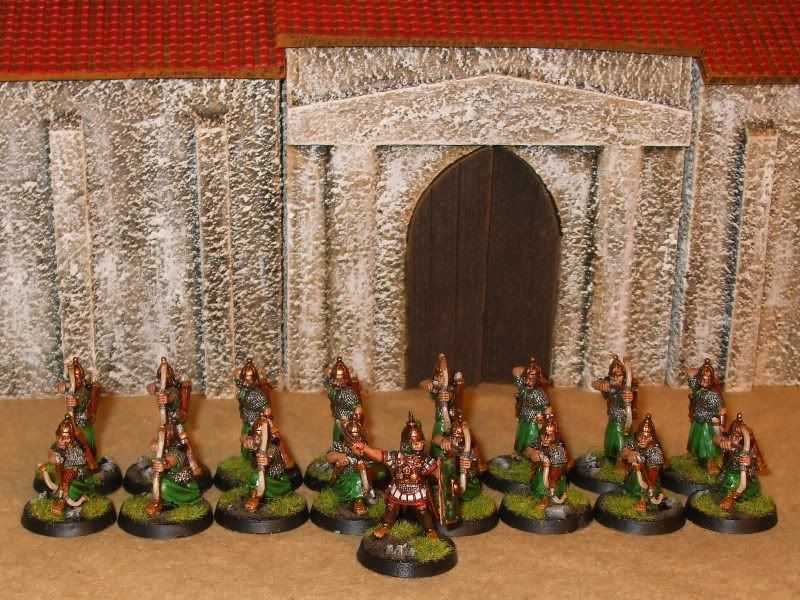 And their Centurion:
Auxiliaries were next: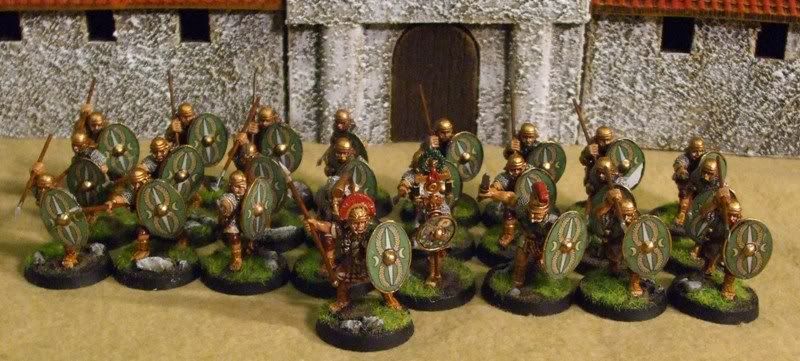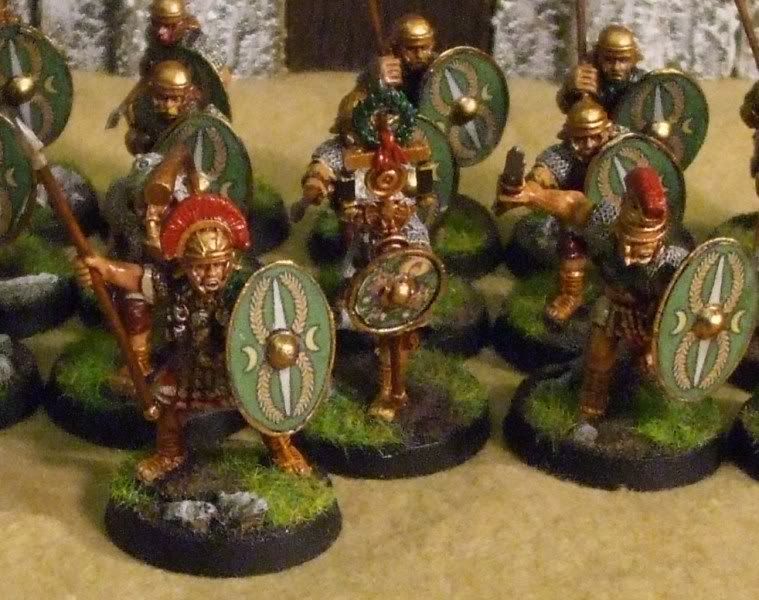 I was not entirely satisfied with the light chainmail, so blackwashed it first on the cavalry and scorpion crewman: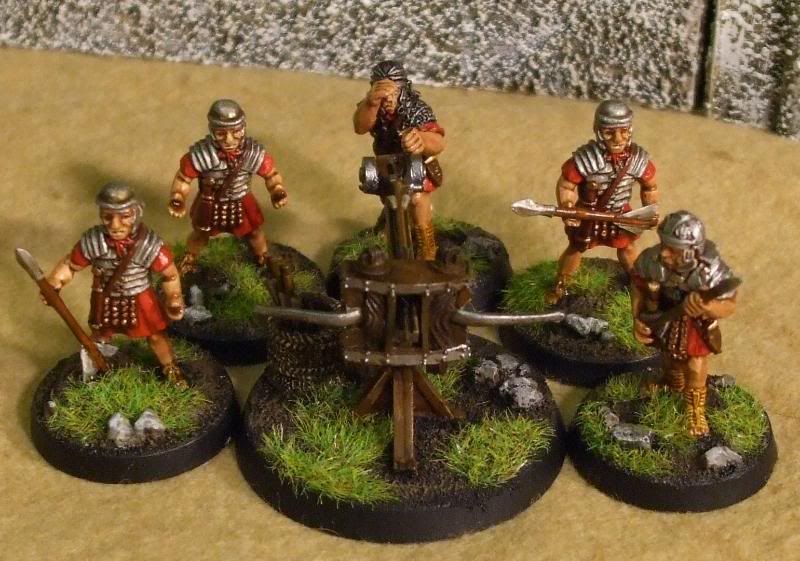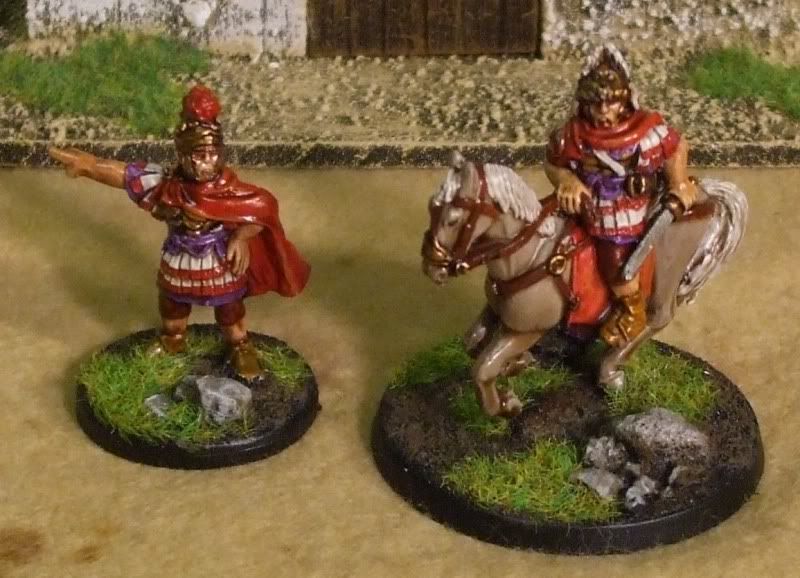 I don't pretend that they are expertly painted but they look good on the tabletop, and if anybody is interested I have ended up with two 700pt LOTR armies, just need another 8 slingers.