Try making the frame from some hardwood like walnut, lime, spruce etc - balsa wood be too soft. Drape over your netting material (i've used model boat makers netting sprayed green and brown) glue down and add some leaves or similar. Just dont glue the frame to the base - you can hold it down with four small bits of blu tack.
Maybe think about planking the base as well. you caould use balsa for that.
I made some like this for 20mm figures all though the principle is the same for any size: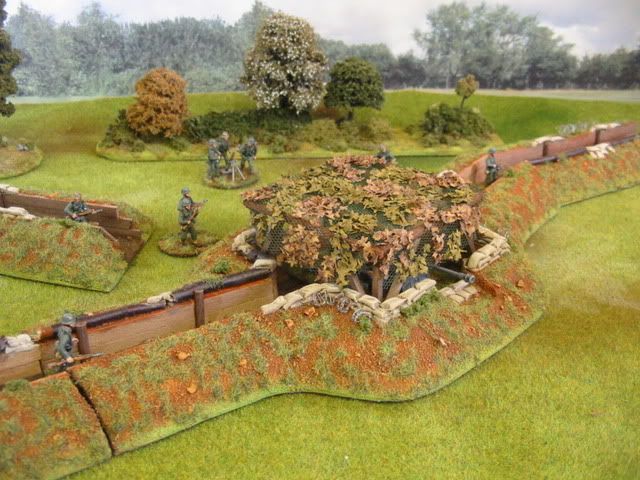 The leaves I got from Antoneciti's workshop - they do netting as well, or you can (try not to laugh ) tights, stockings etc sprayed brown/black/green etc.