Sorry guys and girls, couldn't resist it!
Whilst up at Kennilworth Castle last week I decided to by my self an early birthday present (tis today! hurrah!):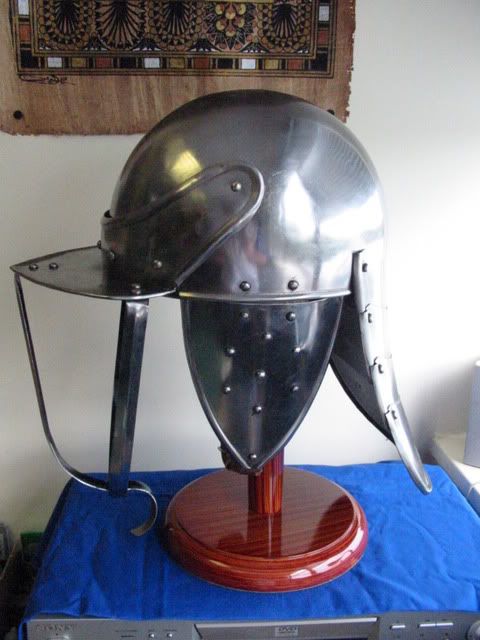 obviously a replica as I doubt I'd be allowed to keep a real one!
seems to fit my large head (or is that the hair?) reasonably well, as long as I wear a monmouth/beanie underneath.
even the missus didn't mind me spending money on a large helmet!