Thank You Warlord for these fantastic mini's this is what I have been waiting for my entire gaming life.
Anyway on to the Mini's the plastic kit is fantastic and i could not resist altering a couple so here is a quick pic of my favoruite conversions, I will add images of the units later.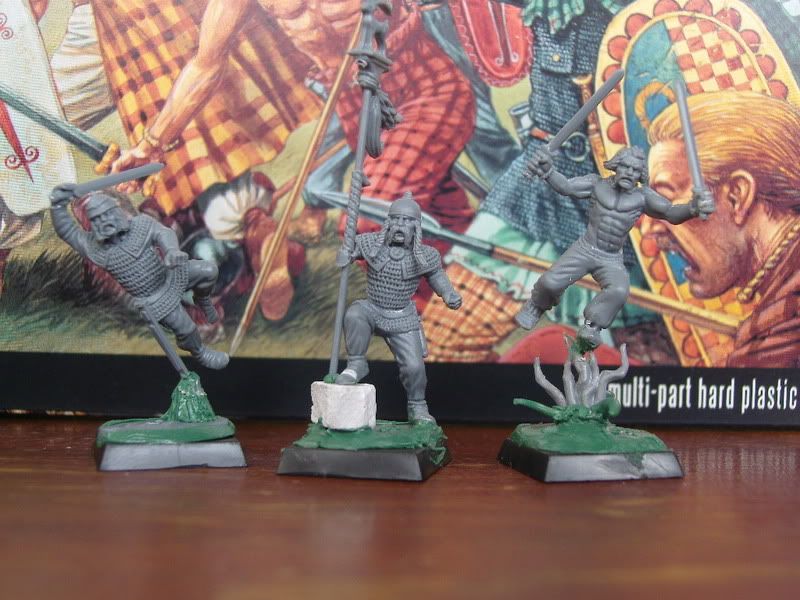 From Left to right Jumping noble Tried for a more dynamic pose like he is taking a jumping strike (think Brad Pitt in Troy)
Armoured Standard Bearer just a repose.(the least worek and also the mini I am most happy about)
Fanatic Champion Added a Sword in the left hand and made him jumping over a shrub to strike fear into his oponent ( I wanted there to be no doubt about which mini was the leader of my fanatic unit)
Let me know what you think.