I got the celtic civilians a while ago but have only just managed to get round to painting them. Nice sculpting and easy to paint: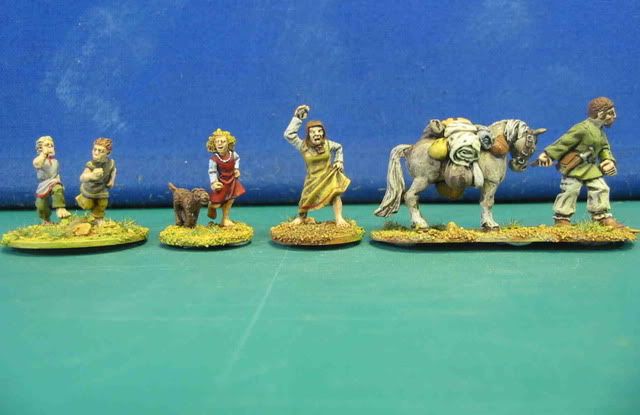 I added a dagger from the plastic celt set to show his 'freeman' status on the traveller.
The pony is an original GW 'bill the pony' from their LOTR set that came out in the mid-eighties, I knew i'd find a use for it sometime!I alos figured they needed some livestock so I painted up some of the Architects Of War pigs - again nice sculpts and painted up well - with some (unknown manufacturer) sheep:
So all I needed is something to display them on and they needed somewhere to live....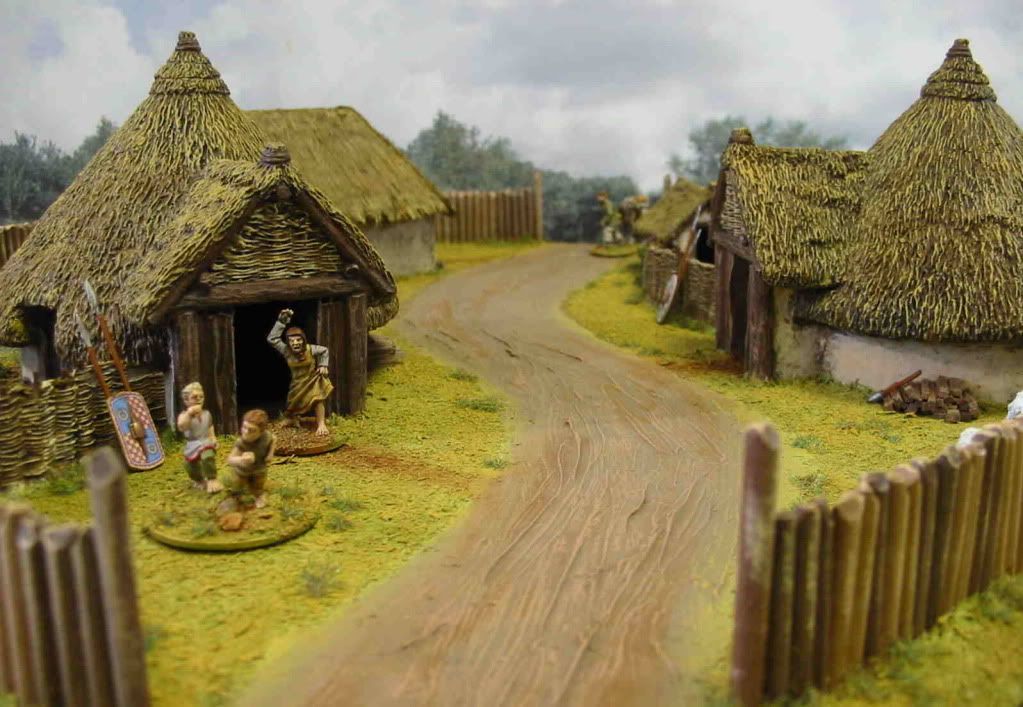 Roundhuts and wicker fencing are by hovels and....
pigs and logs/axes from Architects of War and....
spears/shields are WG plastic - all other items scratchbuilt.Thinking about it now,  the 'celtic bodyguard' figure with arms crossed standing in front of his dwelling would look quite good and add something.