Thought i'd stick these in here rather than -show us yours- as thisforum has no posts! (how sad and lonely it must be).Just painted these for a napoleonic camp scene/diorama. I think they're Foundry but I'm not sure, great sculpts though, I couldn't help but do a half decent paint job.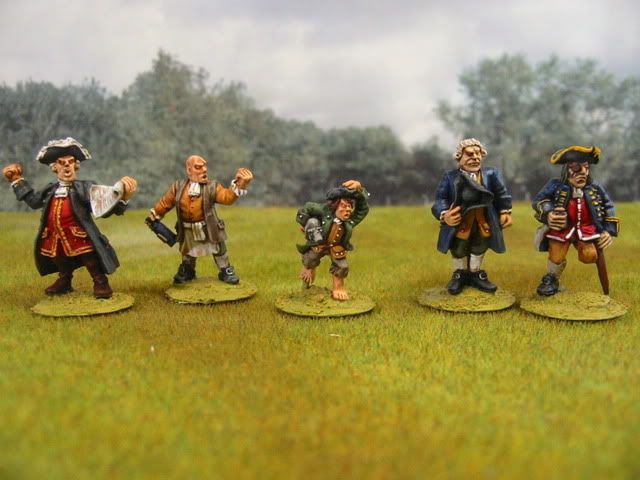 ....and some equipment:
It would be really nice if someone produced a similar set but for the Pike & Shotte period (hint...hint Warlord Games
) Paul.