Okay, my dip has arrived from warlord (along with some other great stuff) so I thought I would show you how my first test runs turned out.
This is what they look like after the dip is dry. Ew sweaty romans!
I then applied Wattyl Matt Estapol varnish to them ( for Australians and other who cant yet get the Army Builder stuff).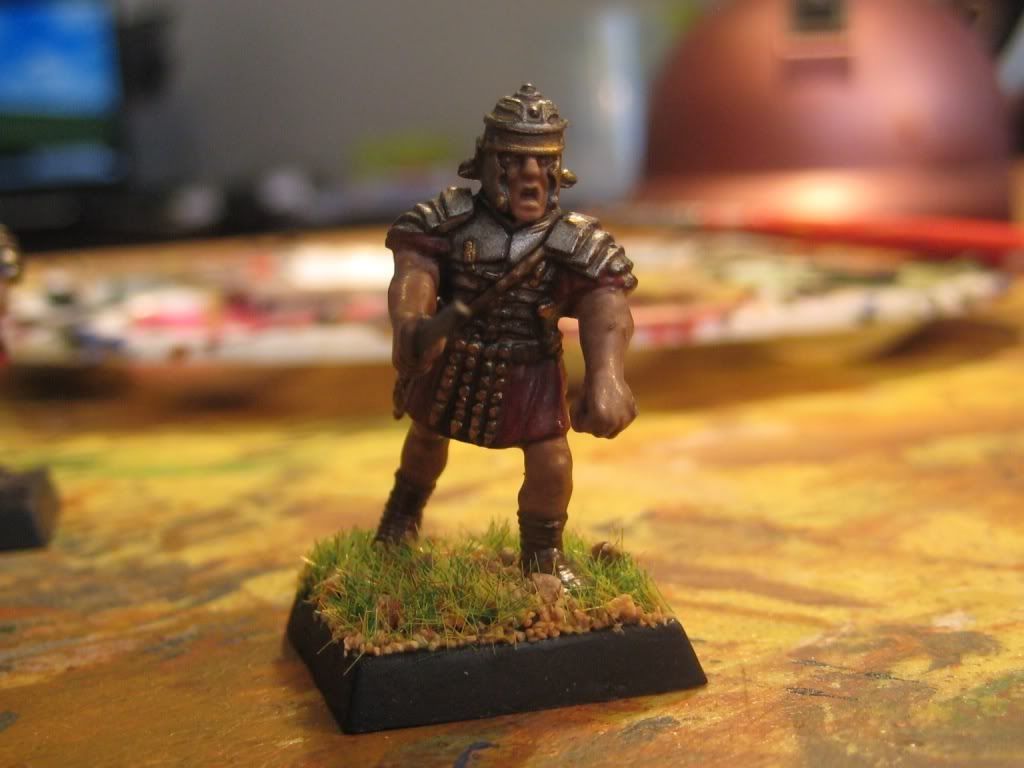 Sorry the pics are a bit squ-wif but i had to manually shrink them to make them presentable.
Lessons Learnt:
-You need a solid basecoat before applying the dip.
- Use lighter colours then you would normaly,
- I dont have enough romans!
Really I am suprised myself at how good they look.
Now once I have completed my 4000 point FOW battle I have today, and my move interstate I will certaintly knock production up a notch.
Regards
Jim