The Spanish army was early in using uniforms. In 1663 the tercio got this uniform, worn until the early 80's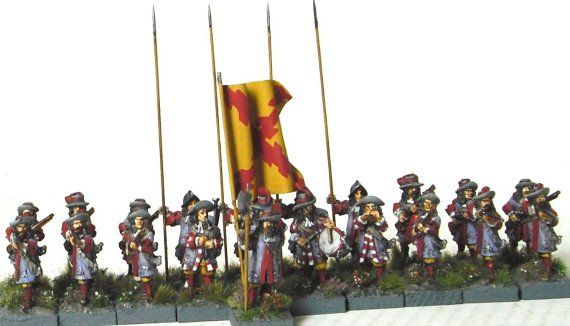 The tertio de Sevilla , also known as morados viejos (the old purples) is claimed to be the origin of the oldest unit of the Spanish army. The discussion about the origins is very hot, there are many dates and lineages given.
One version gives February 27, 1668, that by order of the then Queen Regent the name tertio provincial de Sevilla was given to the tercio de Castilla. That tertio was a former guard unit, probably converted into a line unit in 1662.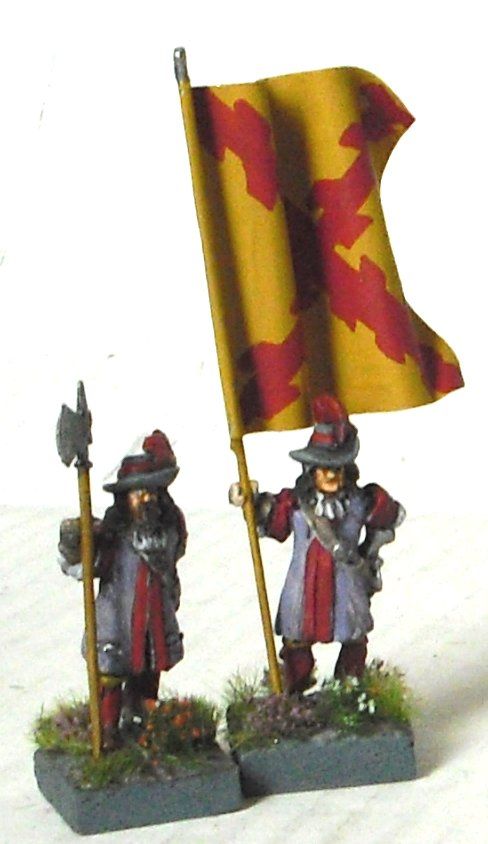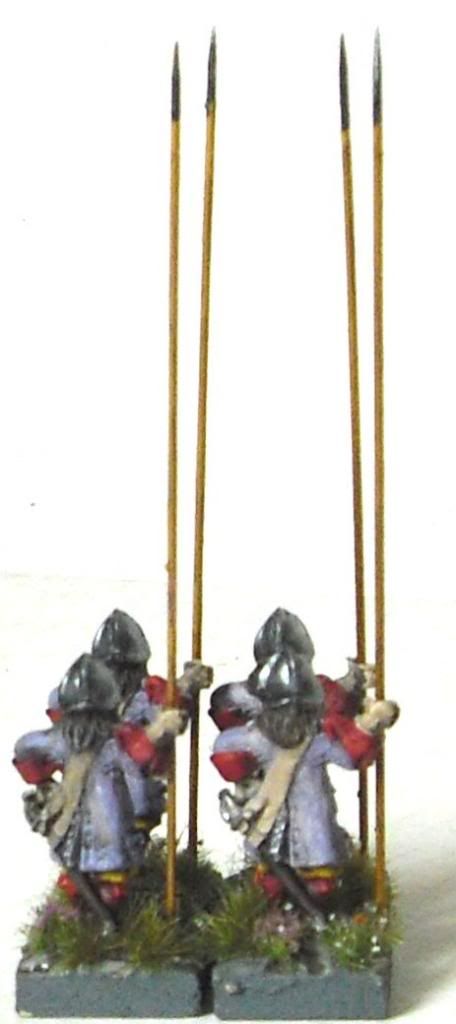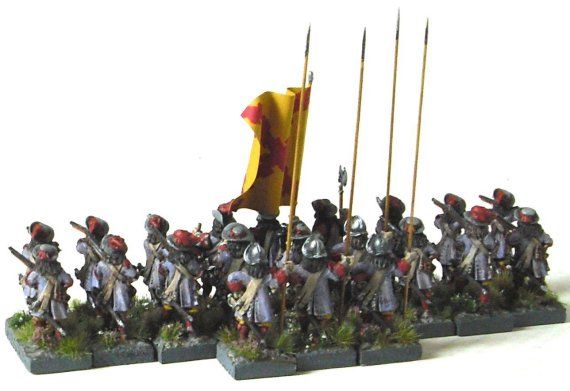 The guard unit is said to be formed in 1634 when King Philip IV ordered the formation of a coronelia of 2.500 to 3.000 veteran soldiers. This unit of tertio size was to precede the rest of the forces.
In 1640 (or 1642) the unit got the guards title and a new organisation in 5 companies an 80 horse.
In 1701 the unit, now officially known as the Tercio Viejo de los Morados, was summoned to Barcelona by Philip V to become the core of a new permanent division of 6.000 Spanish infantry. In 1707 the name changed to Castilia regiment and the coat colour changed to white. .In 19th century it became the 1st regiment.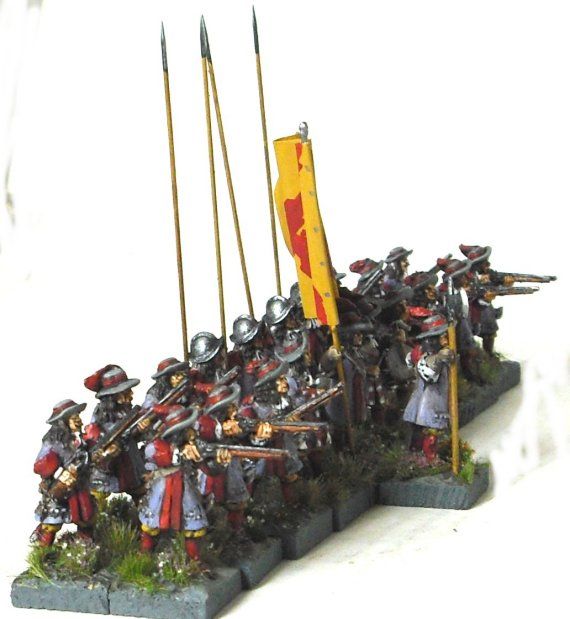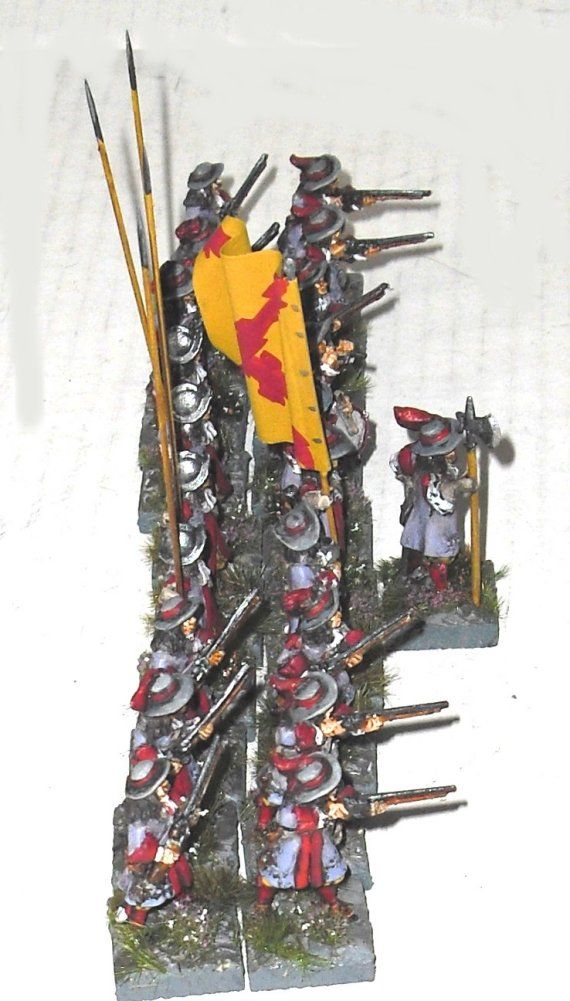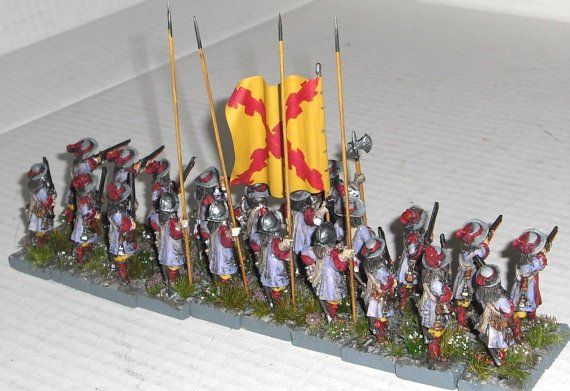 The origin of the purple uniform colour too is open to discussion. Some claim the guard connection , other the purple banner of Castilia.
In the early 1680's the uniform style changed, the front lapels disappeared.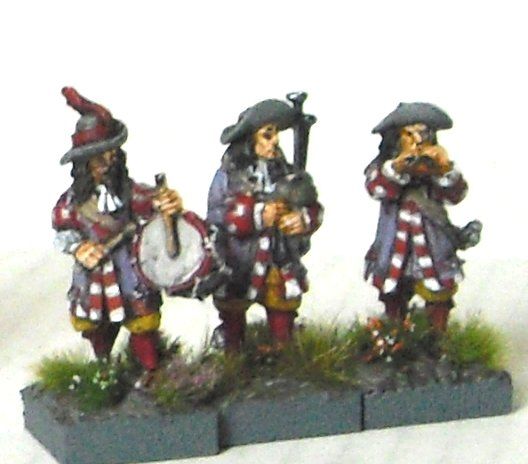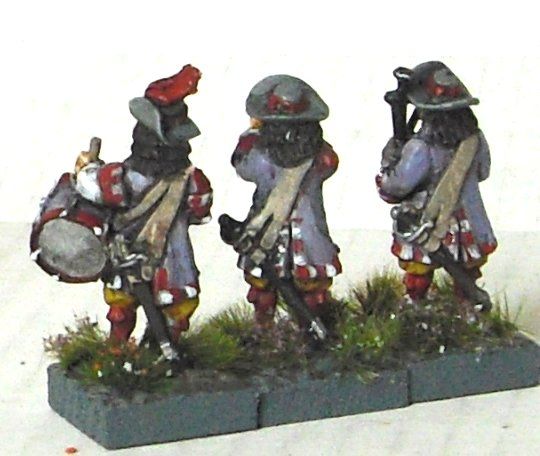 Another version claim 1663 as year of origin of the tertio Sevilla and that in 1663 the new five provincial tercios in Spain got the first official uniforms. (Tercio Provincial de Burgos, Tercio Provincial de Sevilla, Tercio Provincial de Valladolid, Tercio Provincial de Madrid and Tercio Provincial de Toledo)
The Tercios of the Army of Flanders and of Italy still should have 15 companies of 200 men (~ 3.000 men) in 1672 . The Tercio from the Iberic peninsula had in theory 12 companies of 250 men.(~ 3.000 men), the five provincial ones 16 companies with 1119 men and officers.
But most tercios had more or less companies. (11-27 companies) . The reality for the five provincial tercios in a review of 1667 gives only 618 men per tercio but an average of 18 companies (from 16 to 21 companies)
In the battle of Estremoz 1663, the Spanish Army had 11.120 infantrymen from 15 Spanish Tercios with 202 companies (13,5 companies per Tercio), 5 Italian Tercios with 58 companies and 3 German Tercios with 26 companies. In total 286 companies with an average of 39 men per company
(In 1690 the tercio should have 12 companies of 6 officers and 60 men. 6 companies forming a battalion. The last reform in 1698 in Flanders reduced the tercio to 12 companies of 36 men)