Thought I may as well share these - not something often seen. Fantasy style landing craft (ala LOTR or Robin Hood). I built a few of these for 28mm figures.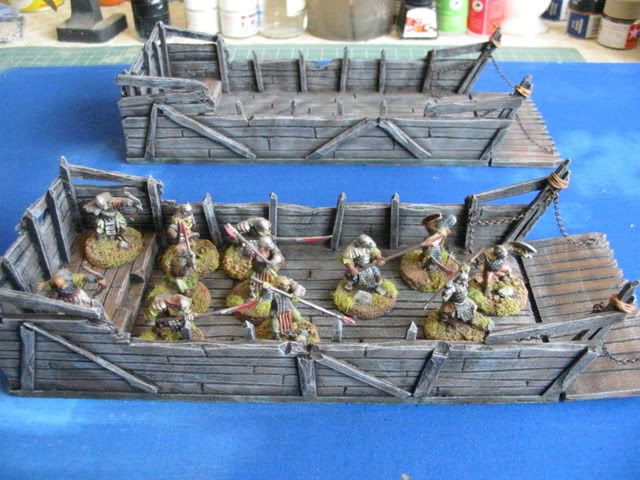 The ramps are hinged and the chains actually work (they run through metal loops) .
They turned out ok I thought. I have now built some for 10/12mm figures (warmaster) which are a little smaller.....
At this size I had to make them with a plasticard core otherwise they would be too soft and easily broken. The ramps are on hinges again but are so light they naturally fall open after 20mins so i have added little brass loops at the top corner to keep them closed. Unfortunately at this scale I could not repeat the chain method.
Cheers!