We played a rather large game of Black Powder at the Huzzah convention in Maine (May 4-6).
Most of the table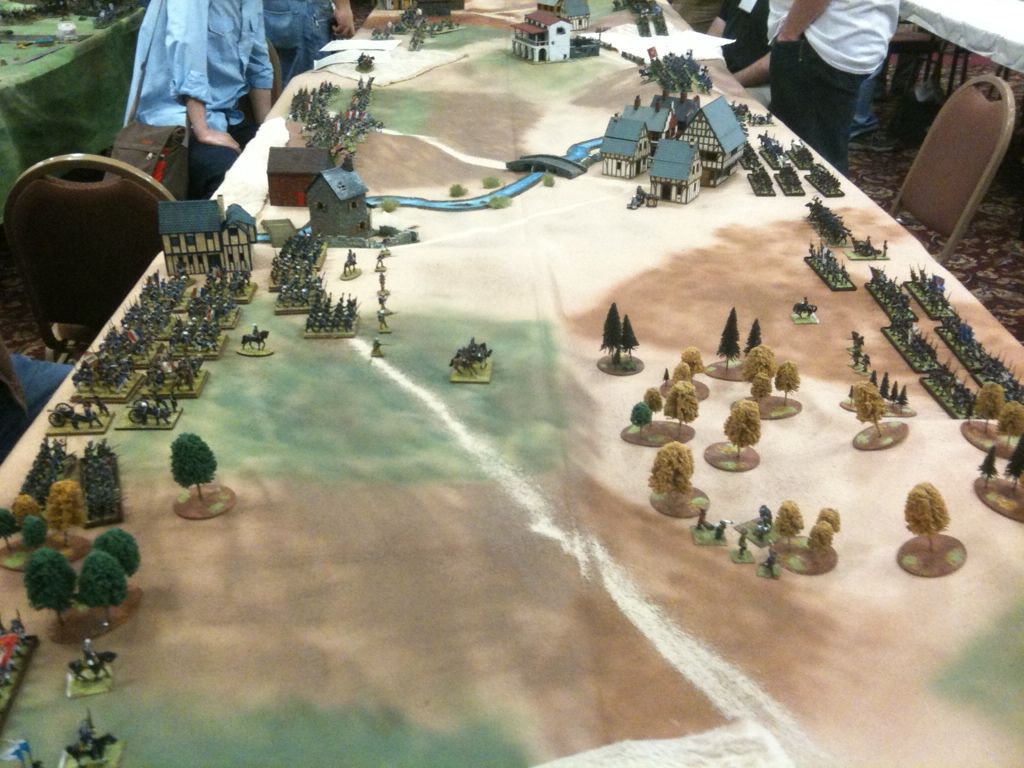 Prussian lines
My two brigades assemble for the attack on the Prussian center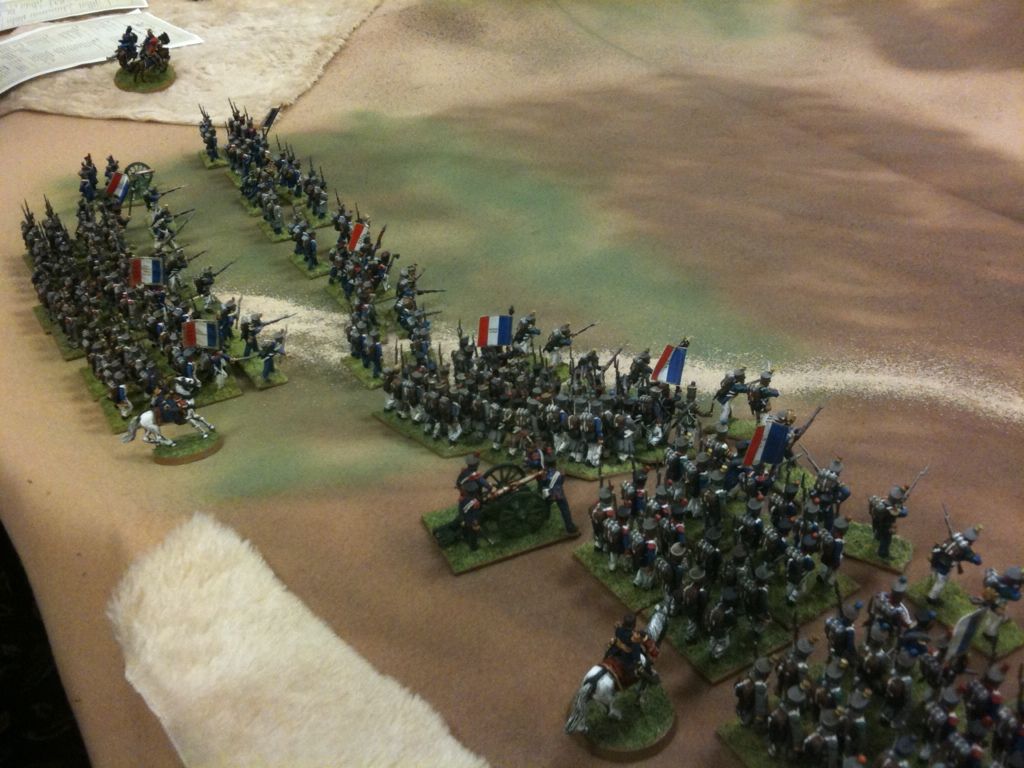 One brigade moves on a Prussian held village
My second brigade marches up to attack the Prussian held hill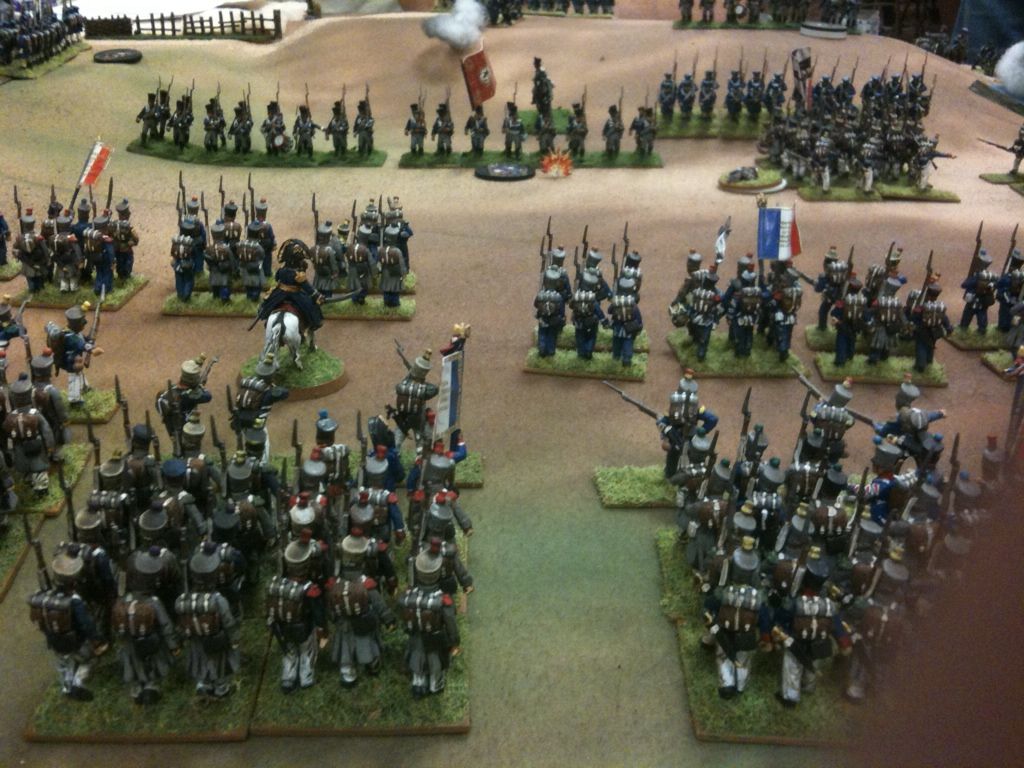 Disaster! The brigade in front of the village breaks.
My other brigade gets stuck in
My brigade drives the Prussians off, but can advance no further.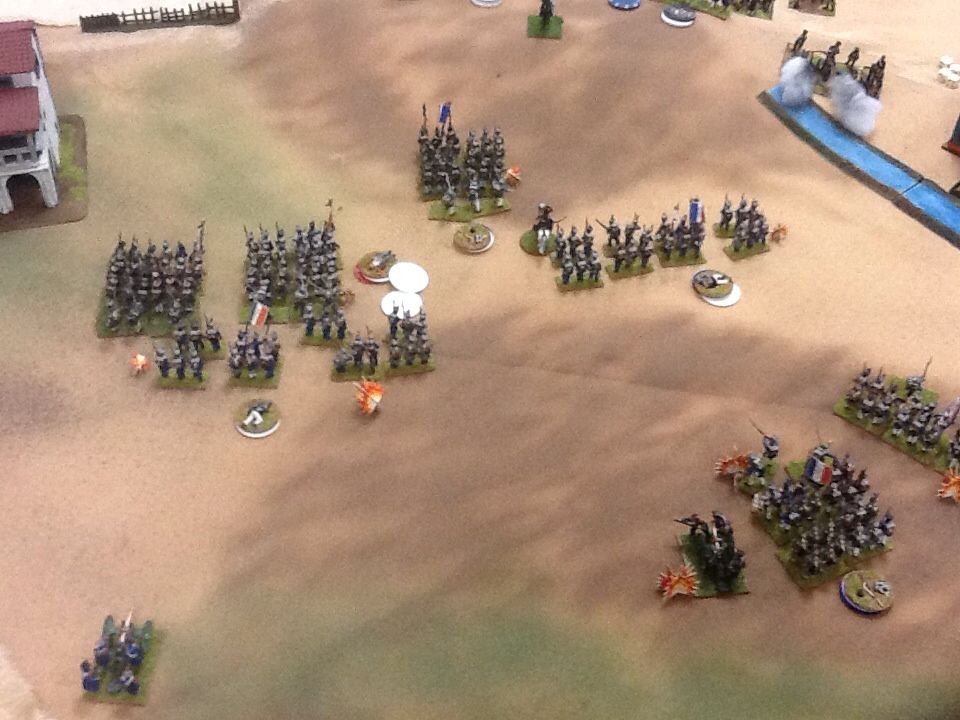 Some other photos from the battlefield: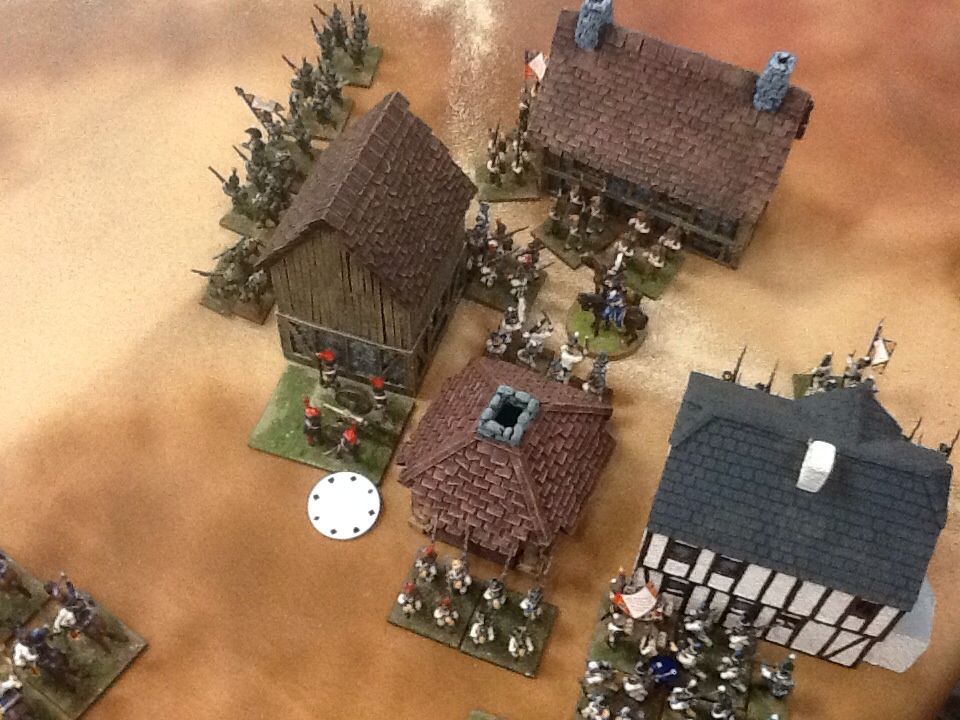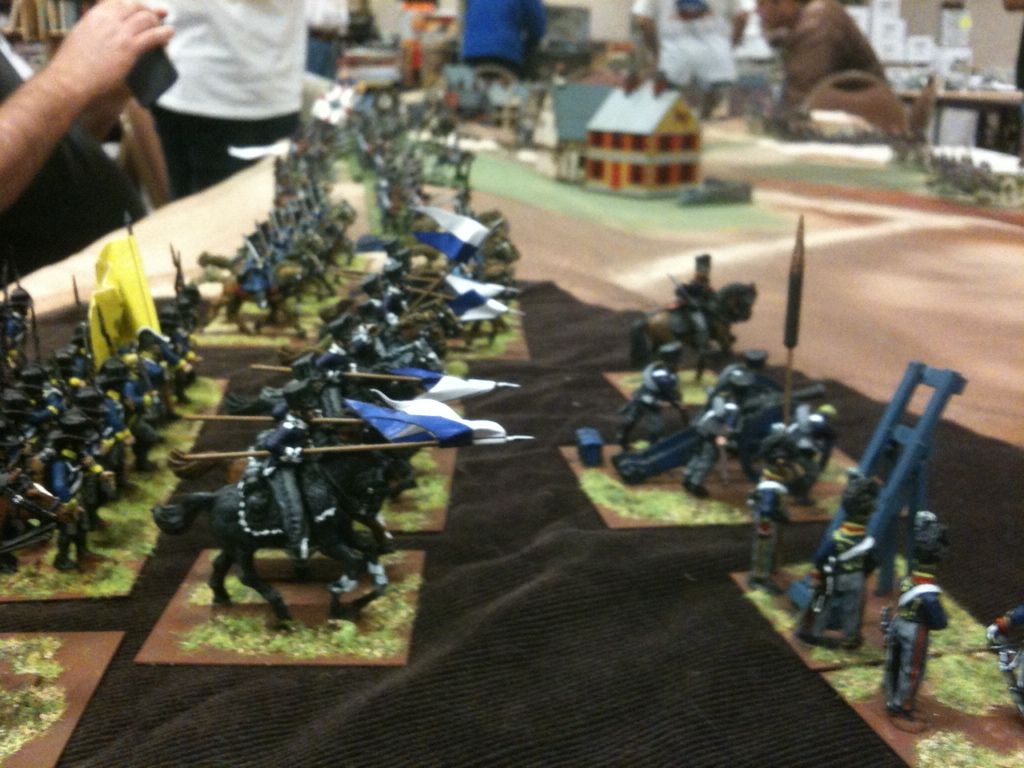 It was a fun battle, and a terrific time. We had 6-ish people on each side, each running a brigade or two. Can't wait till next year!