We celebrated President's Day with another big Napoleonics game, this time loosely inspired by the assault on Gemioncourt at the Battle of Quatre Bras. Apologies for some of the blurry photos.
Initial deployments: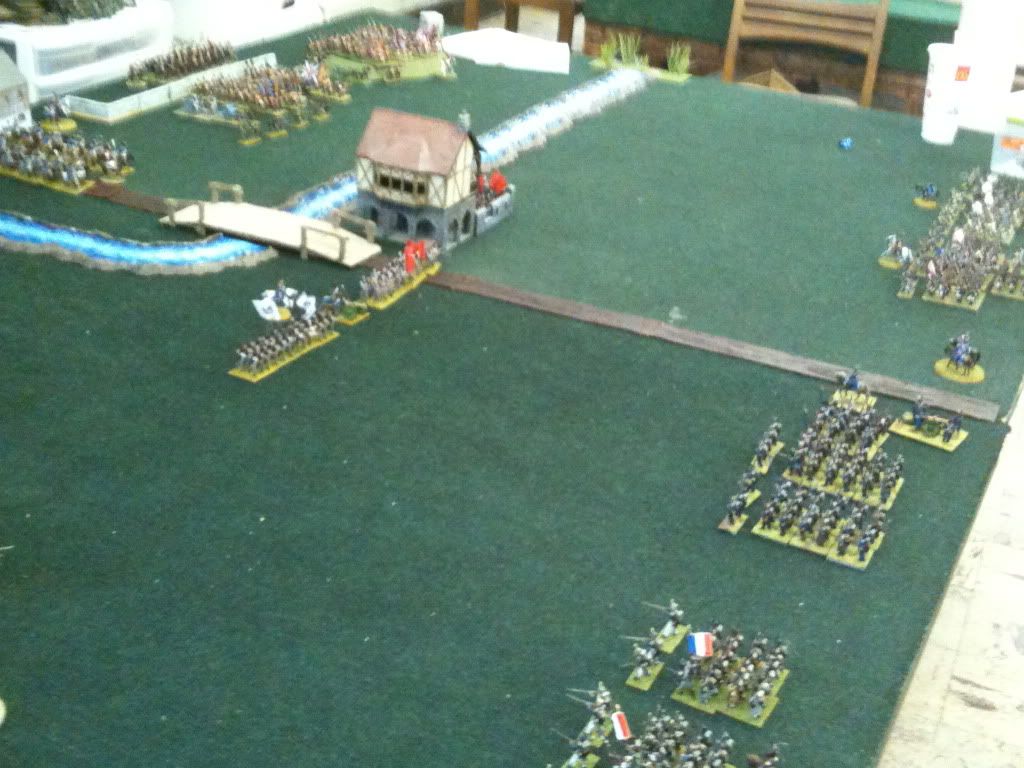 French start line: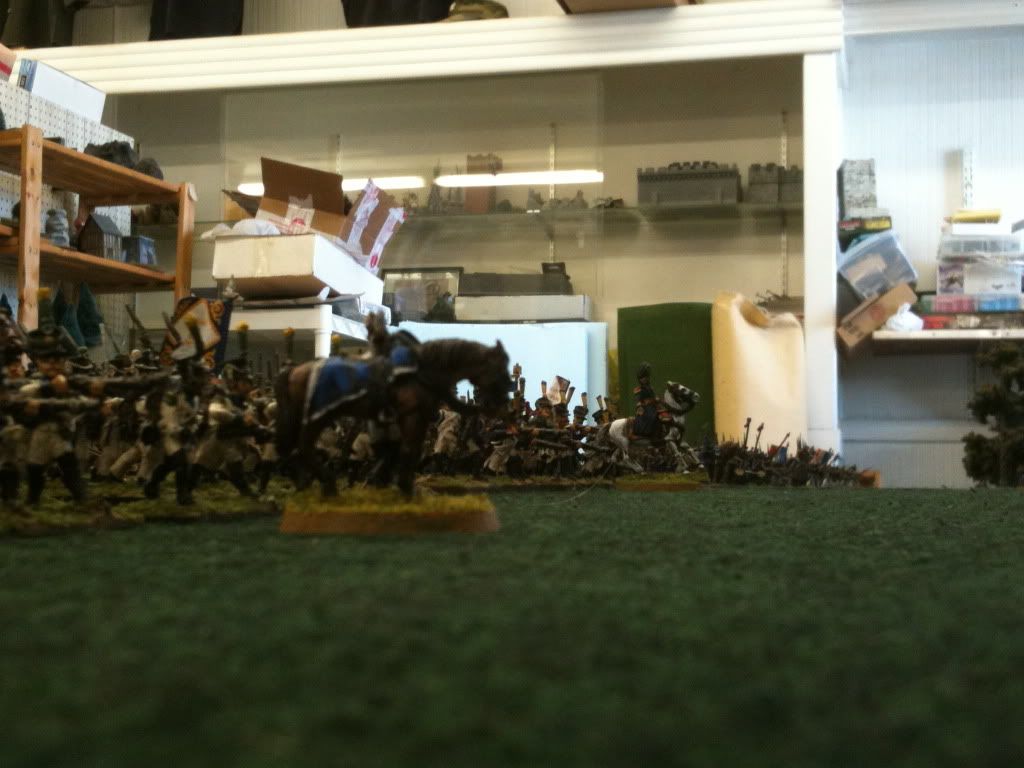 The Dutch brigade awaits the French attack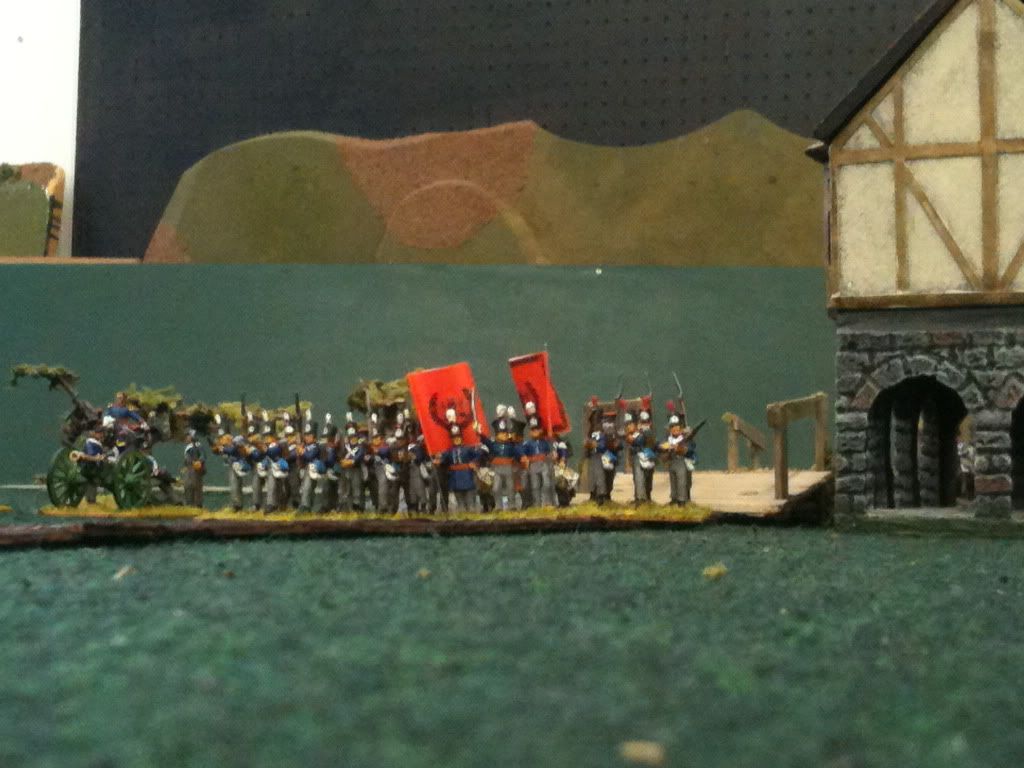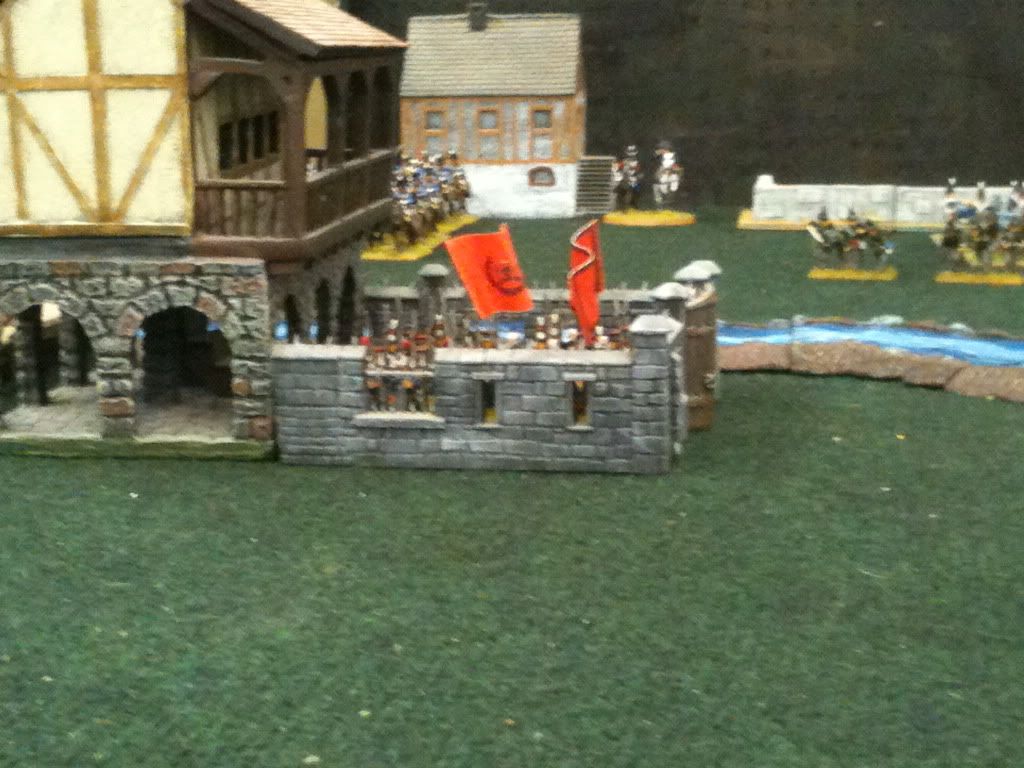 British forces defend the river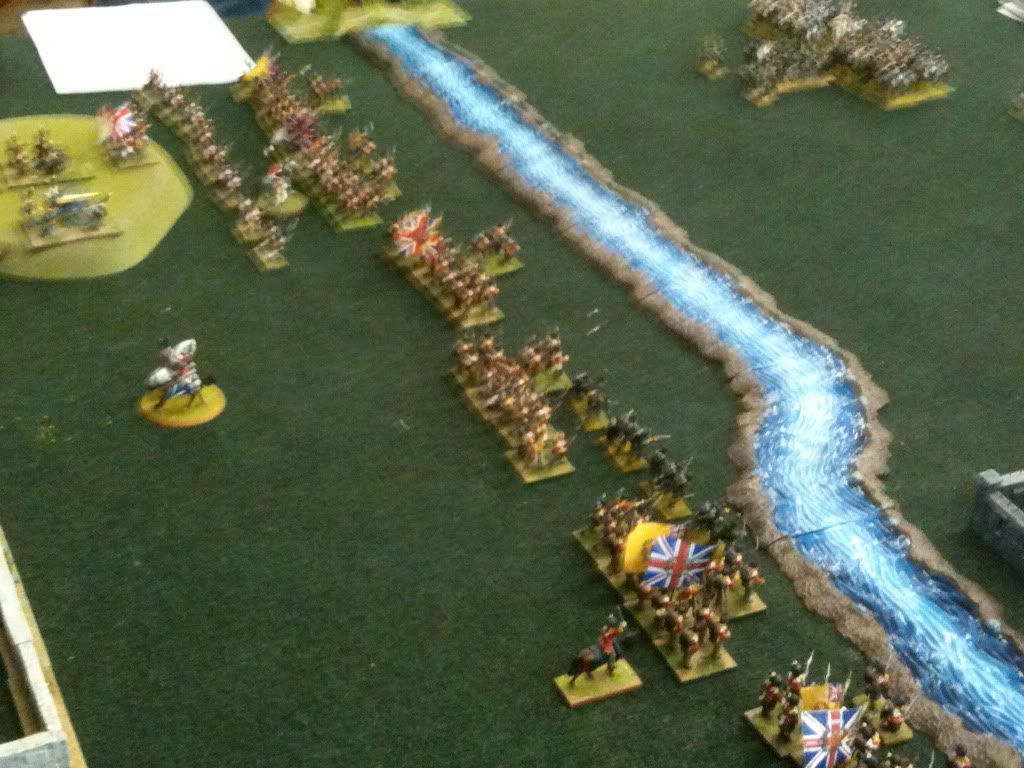 Larry rolls the dice, and rolls up the Dutch
Desperate fighting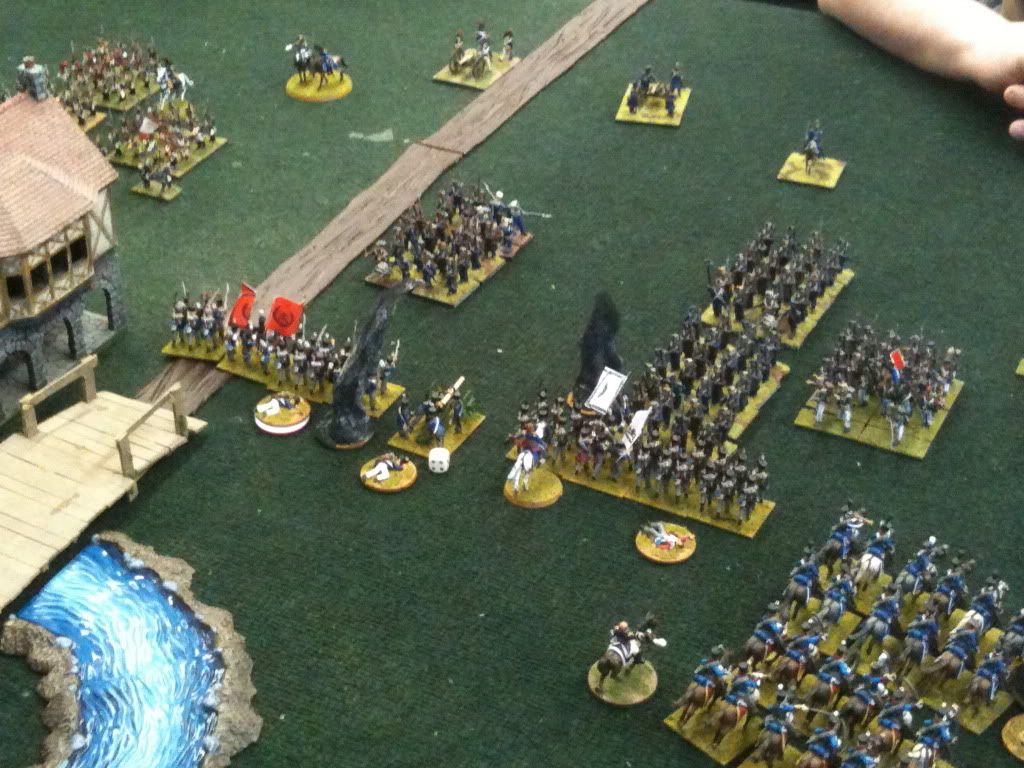 Black Powder delivered with another good game. Even Fabby said he'd play it again.
Time ran out before the French could decisively rout the Anglo-Allied army, but the situation was dire for the defenders. Pretty close to a historical result, actually… If we ever get a brigade of Brunswickers and some more British painted up, we can play out part 2.