We played a rather large game of Black Powder today. Several hundred miniatures on each side, and played out to a satisfying conclusion. Two British brigades held the high ground against 4 brigades of French. Both sides had some late arriving cavalry.  The French opted to load up the left flank and try to take one of the two key hills, then flank the other one. 
The Anglo-Allied army assembles
The French (and a misplaced British regiment) await deployment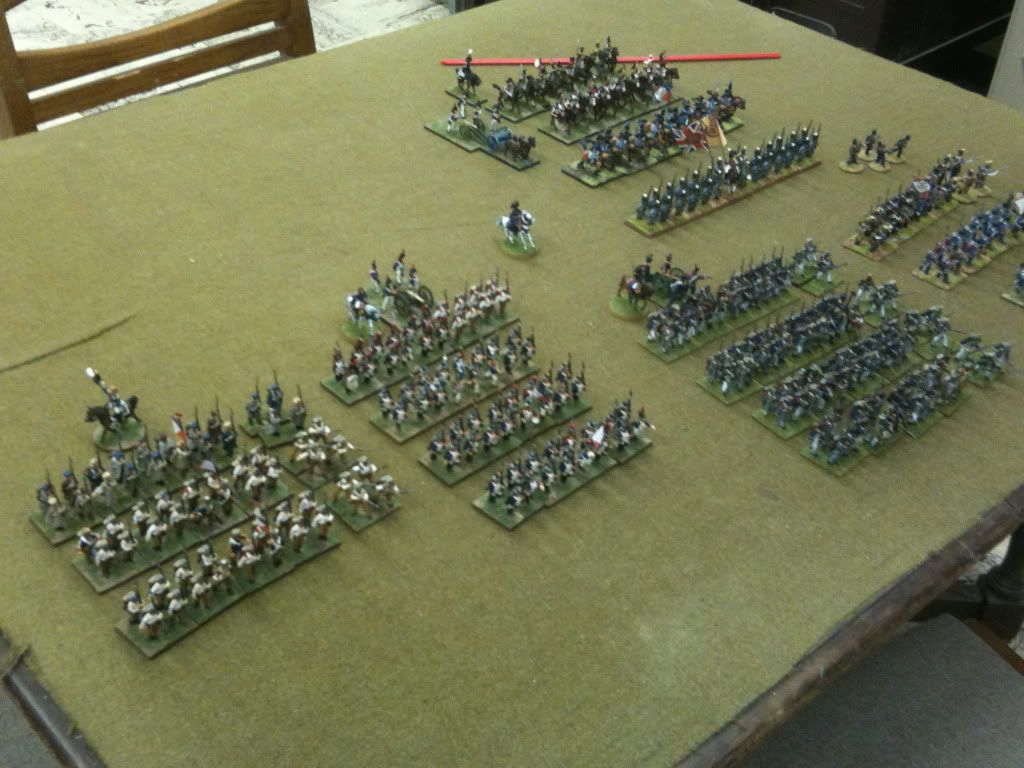 Larry's brigade scales the heights to attack the British
French columns advance on the thin red line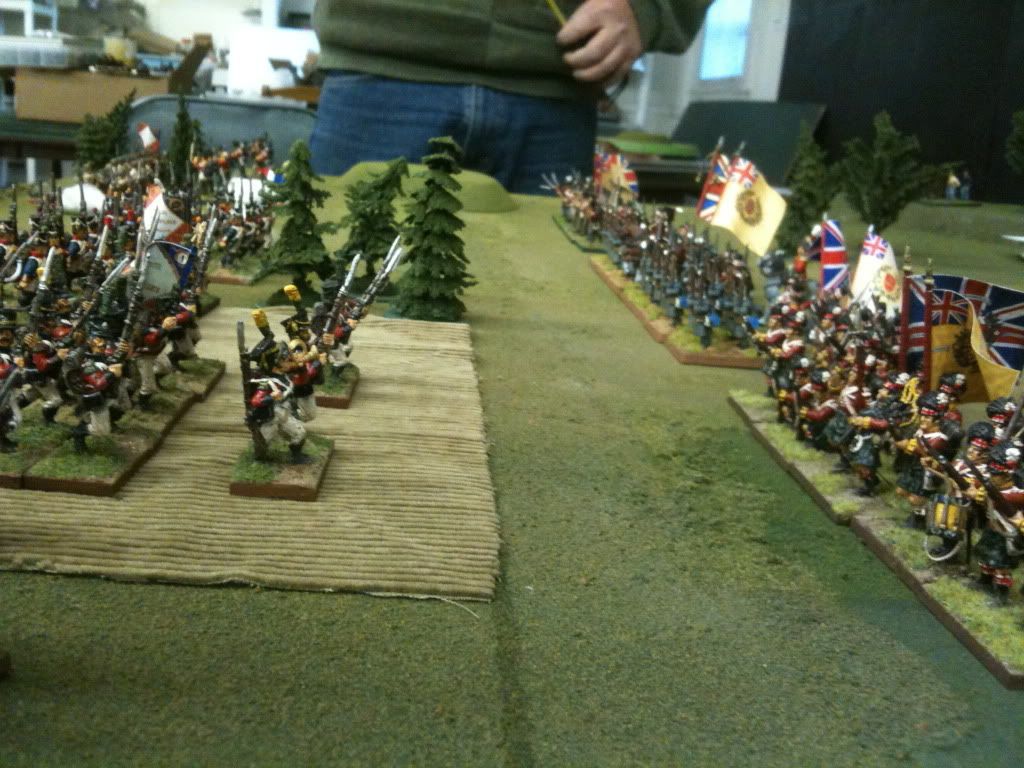 My French brigade goes into square to fend off the rampaging Dutch cavalry
Eric's brigade makes a last stand against Josh's light brigade
French cavalry defeat the British cavalry... just barely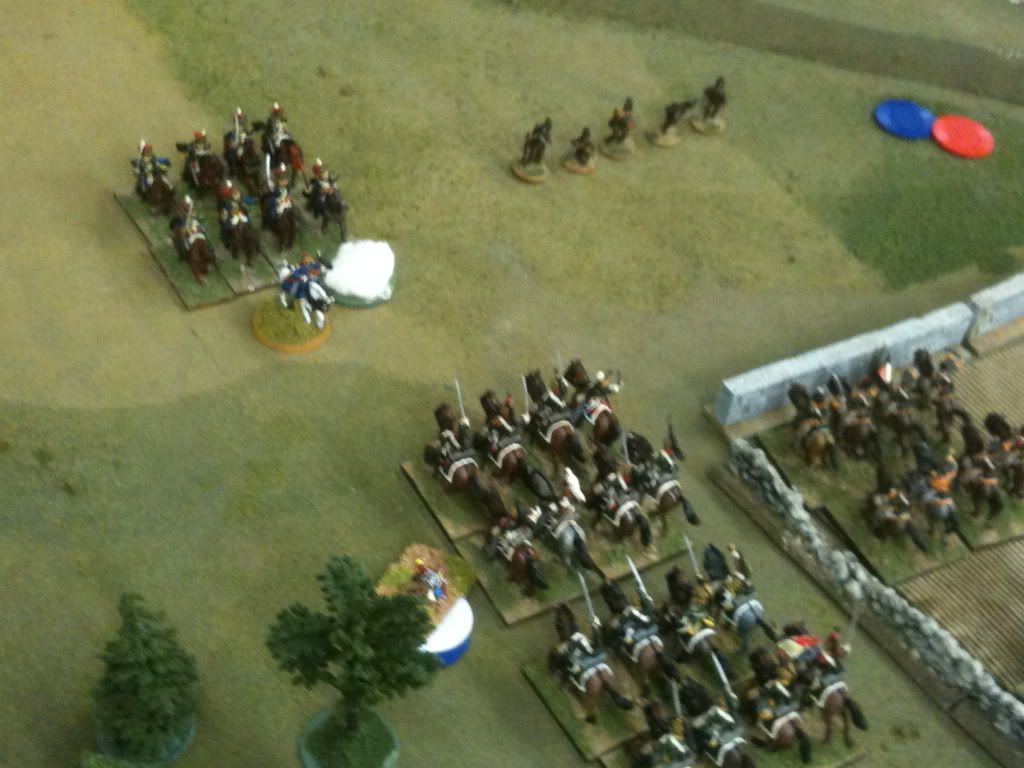 With one of the British infantry brigades and the cavalry brigade broken, we called it. The French had taken the left hill, and were in good position to take the right one. The Anglo-Allies were down half their brigades, and only the French cavalry brigade was had taken significant damage. The French cavalry was lucky to get a quick decision against the British... if it had gone the other way, the Anglo-Allies might have been able to force a stalemate. The game played quickly, and all the players were uncharacteristically agreeable throughout the battle. I look forward to the next game!