If you're ever in that neck of the woods it's well worth a visit. It's a "living" history museum where you're led round in small groups by entertaining staff and participate in various activities and talks. There's section with a history of the siege set in a mock up of a town street, a talk on weapons and shotte casting in the hovel. The herb garden talk is particularly entertaining as is the obligatory bit where you get to try on armour. If you're lucky with the weather and staff in attendance on the day then you may even get to do a bit of pike drill. Tours last about two hours which means you probably won't get to do everything, we had to miss out on the town talk and the new barber surgeon section. If you do go make sure to check the website to see if they've got a school party booked as we went last Tuesday only to find them shut. Helpfully they've now added a section on their new website to let you know (because of me
) and they also put on some pike drill specially for us when we went back on the Friday as it's the one thing my daughter really wanted to do. Children and long sticks...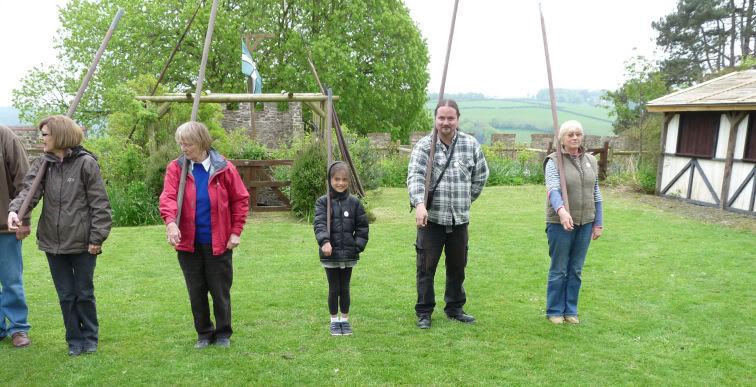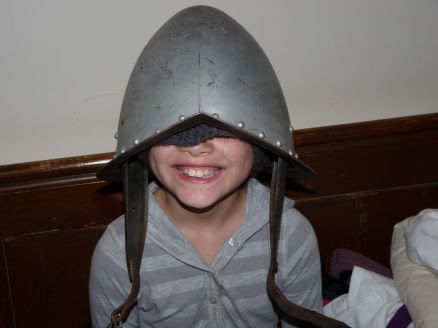 Be warned, they do be a right thinking Royalist town!God save the King!
Link:
http://www.torrington-1646.co.uk/