Hello Gentlemen! here's my version of a Stone watchtower for you - just finished it today.
Mainly built from 5mm lime wood with embossed plasticard attached, the top level comes out so figures can be put inside. Unusually for me I have made it free standing - in case I later make it part of a larger complex.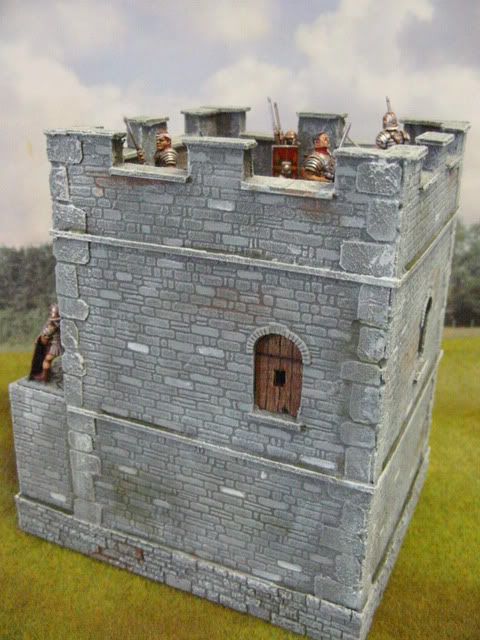 It also needed some 'garrison' troops so utilising some spare figures, bits and bobs, I made these:
I figured guys from the sick bay or on light duties would be used as sentrys whilst the rest are off fighting so I've created these 'conversions' - all on embossed plasticard bases to match the stone work, all wearing linen/wool plain tunics, a couple with injuries and all struggling with their equipment. The base with pilums/shields/jar I use as re-supply markers in some games.
Cheers! Paul.