Ok not quite thousands, just a couple of boxes. Played a game of Black Powder the other week as a friend of mine discovered he had 3 file boxes of Zulus and a couple of boxes of British. It was an enjoyable game even though I umpired.
So looking through ebay I noticed that there was a couple of boxes of Warlord Zulus at a reasonable price. Won them and a few more (4 to be exact)
A couple of weeks after they arrived and I have now painted this.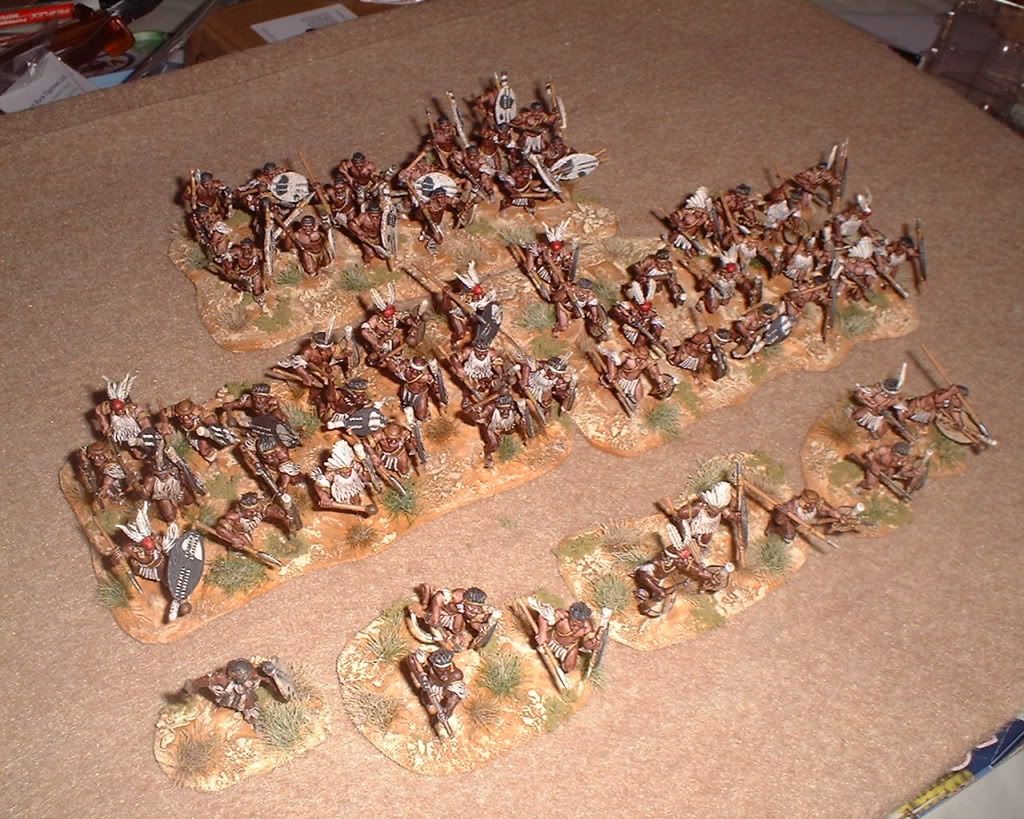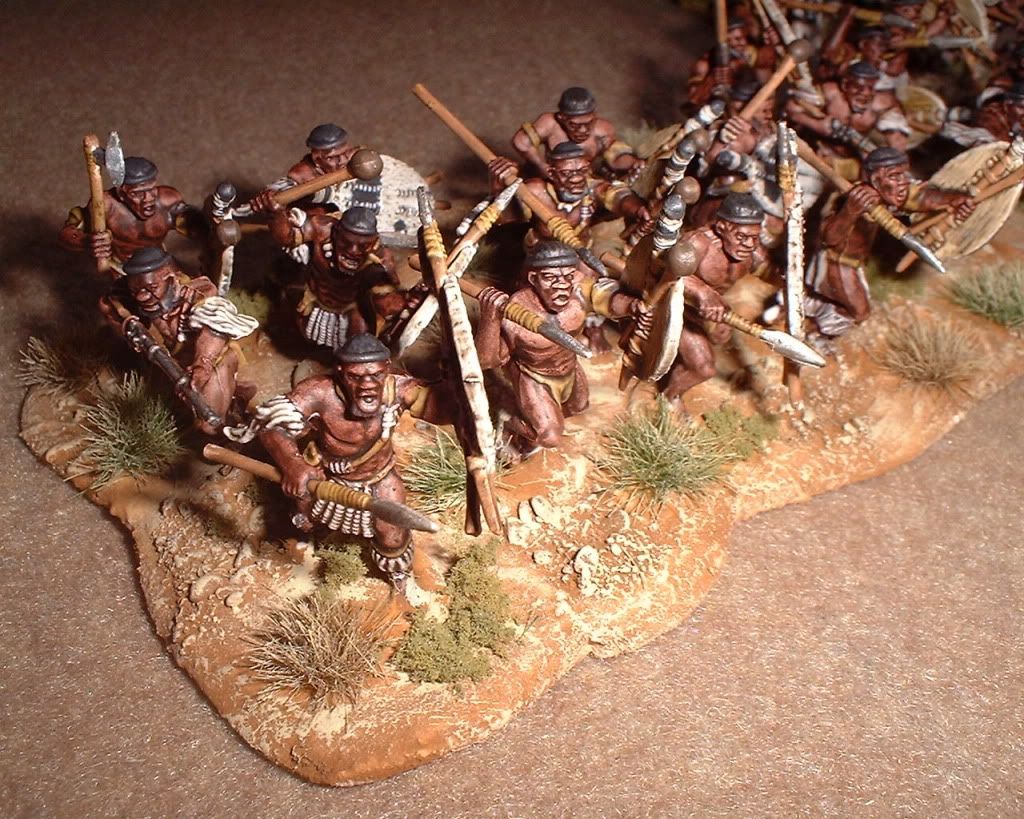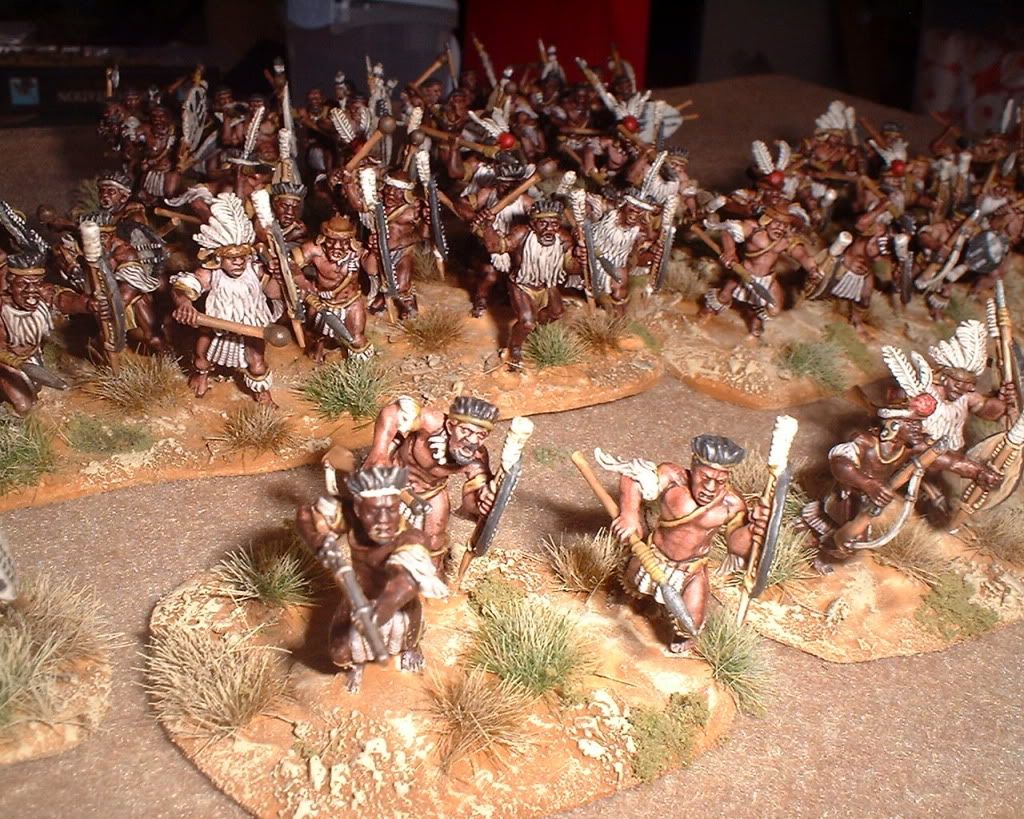 Done with Army painter dark tone over scorched brown. I have decided to do 2 bases for each regiment so I can combine them into one unit if needed.
I decided that the bases could be irregular in shape as I like the idea for the look and it is after all a game for Gentlemen
Oh if you think this should be in a different section please move.