Since last Thursday I have painted 48 figures: 16 Western Archers; 16 Eastern Archers; 16 Slingers.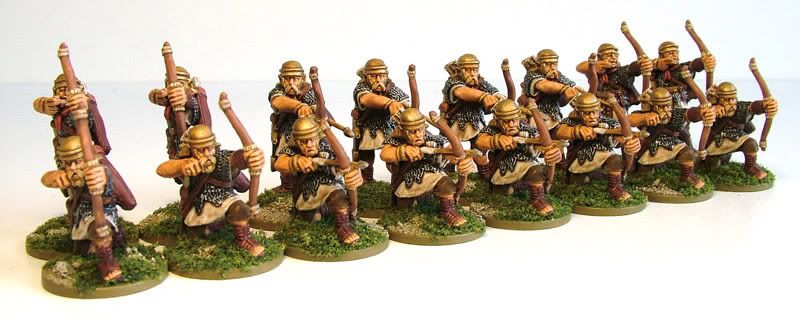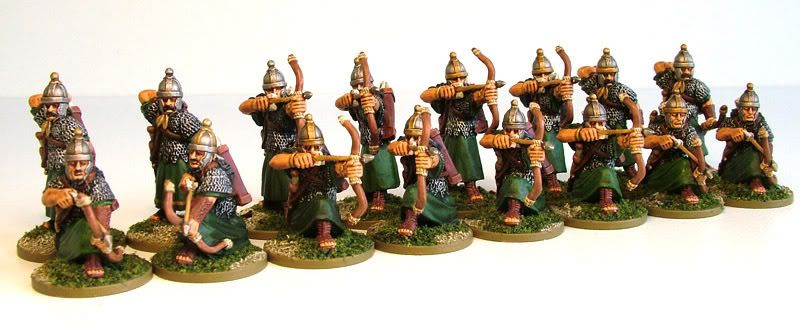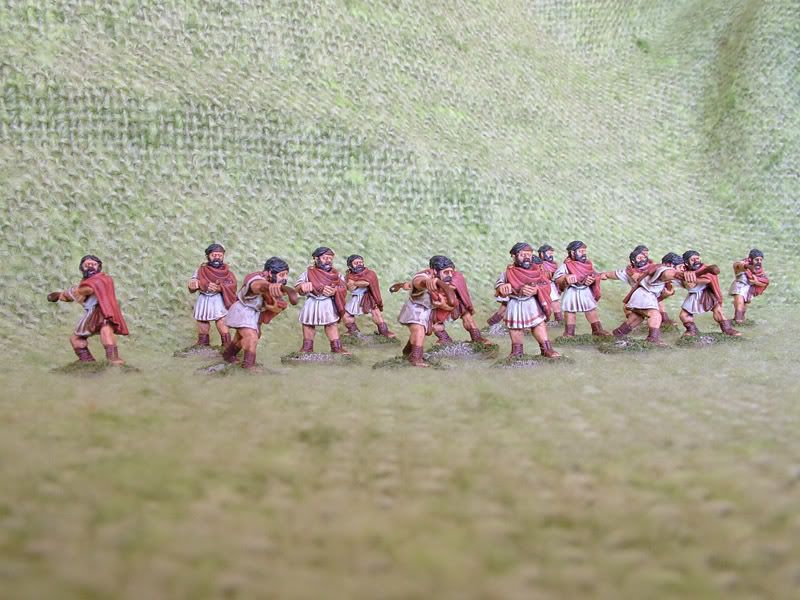 Sorry about the last one - I took it while I was on with painting some of the others, so it was taken on a piece of hessian draped over the sofa rather than on my workbench.
48 figures in a week - I'm in a state of shock.
They are really nice figures - the slingers look very 'Mediterranean' in appearance, while the Eastern archers do look quite Eastern. The Western ones look very Gallic - big moustaches, etc.
Cheers,
Phil