This is my latest finished unit, they are ALOT of hard work, the armor takes a long time to finish, there is also alot of figures, each pike block is 40 figures.
Thats a minimun of 4 days of hard painting for me.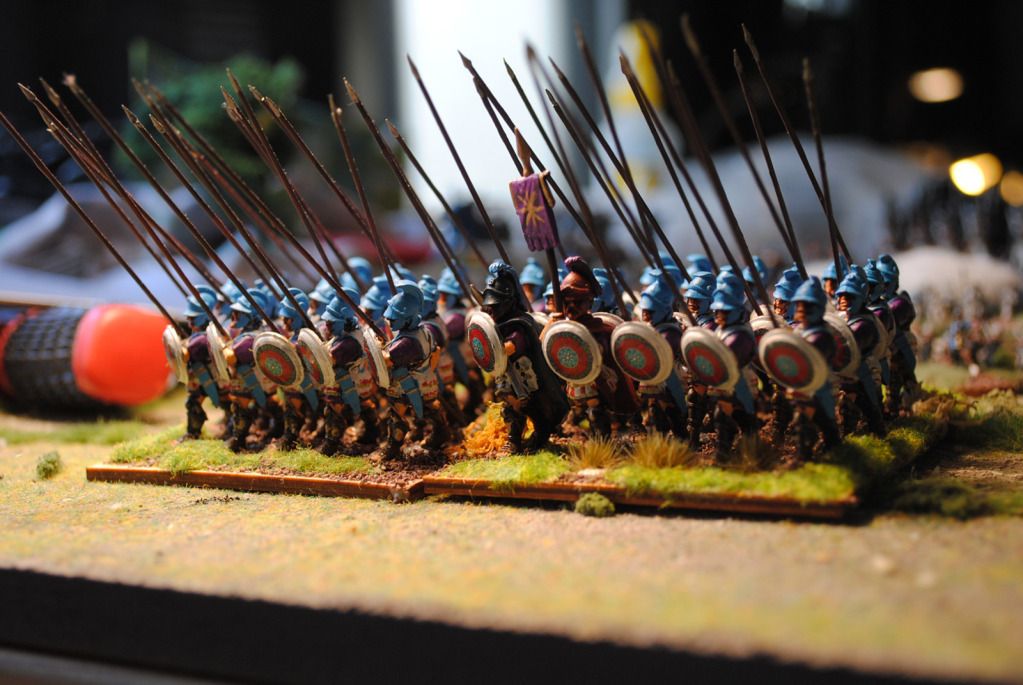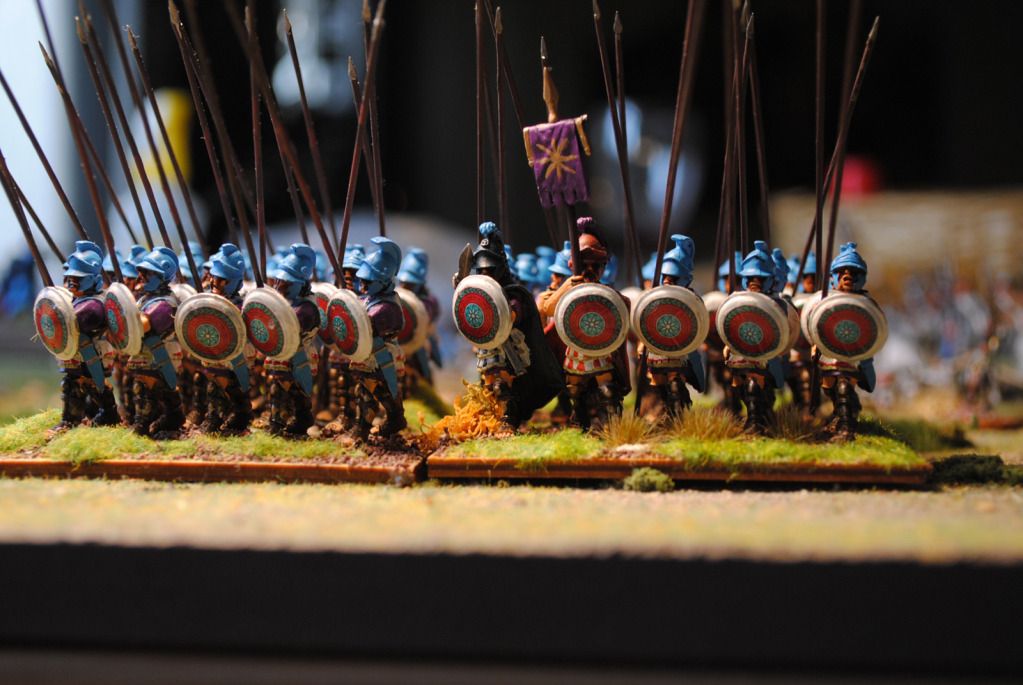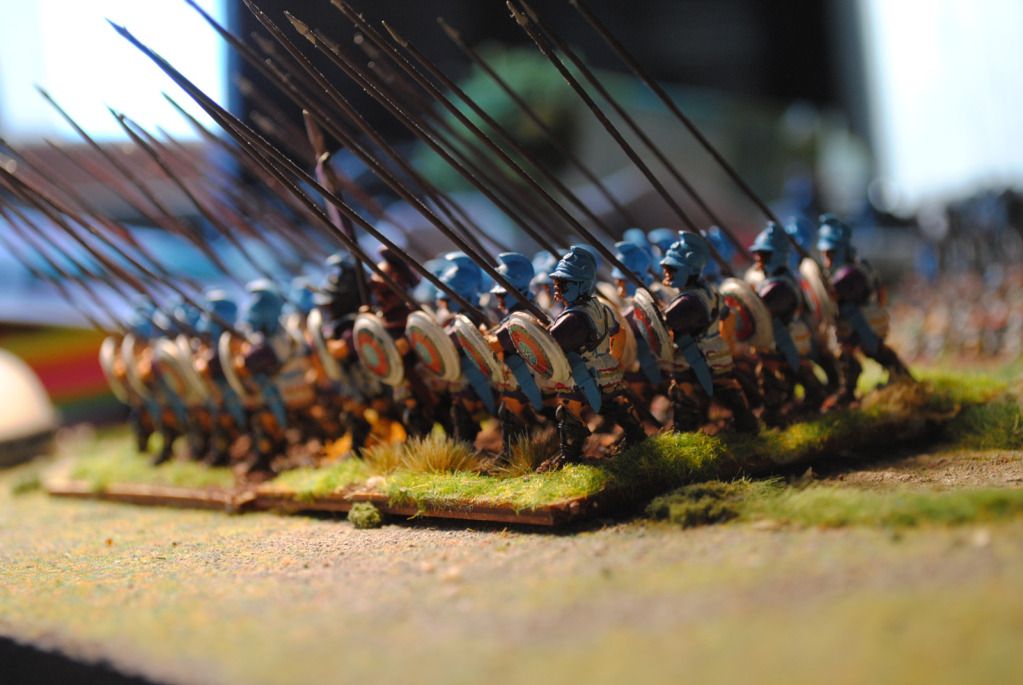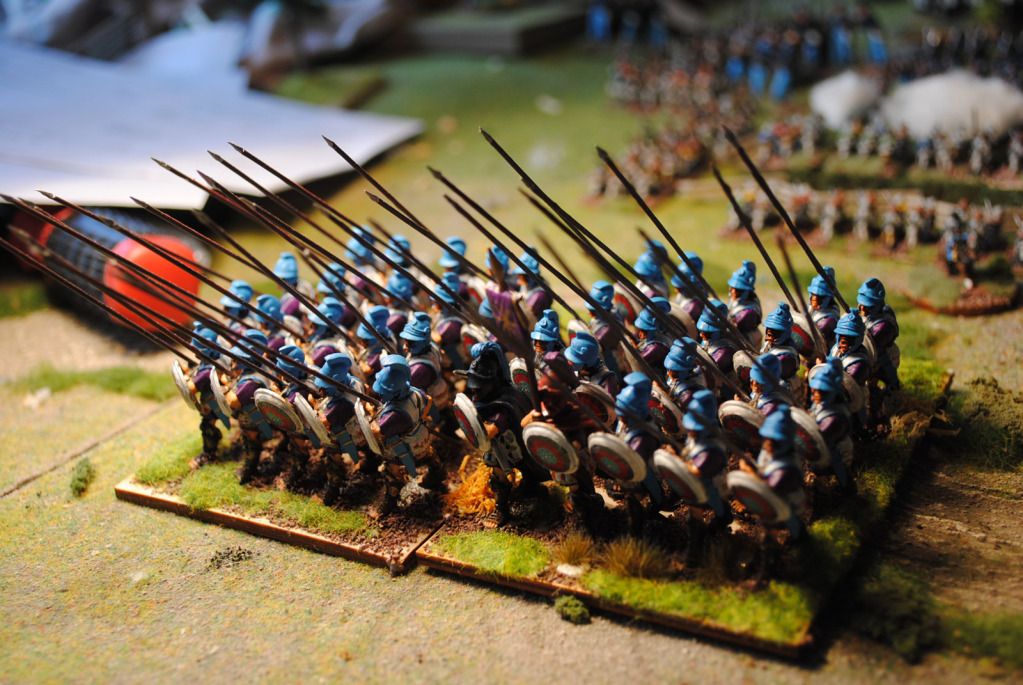 Here I've added a half finished unit to the block, 60 figures total so far.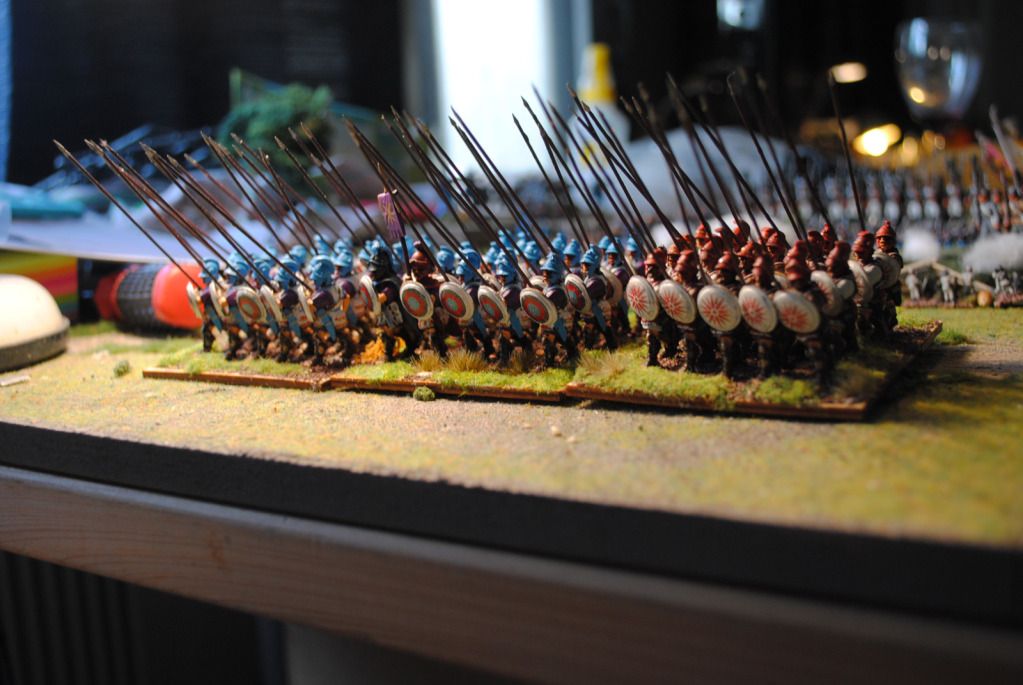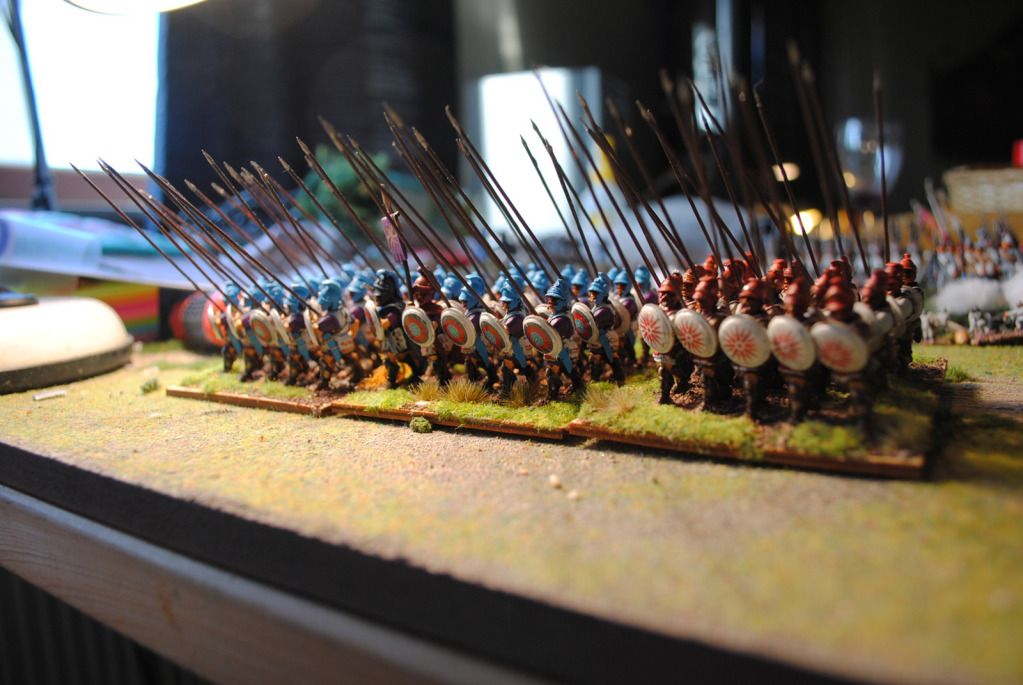 And here is all my Greek stuff so far, 60 phalangitres, 20 thureoporoi and 12 tarentine light cav.