I've had these Warlord Games figures hanging around for a good few weeks and finally finished painting them last weekend.

First up, three Gallic Druids. One naked fanatic with extra horns, one who has just performed a human sacrifice and is examining the entrails, and random druid with staff figure.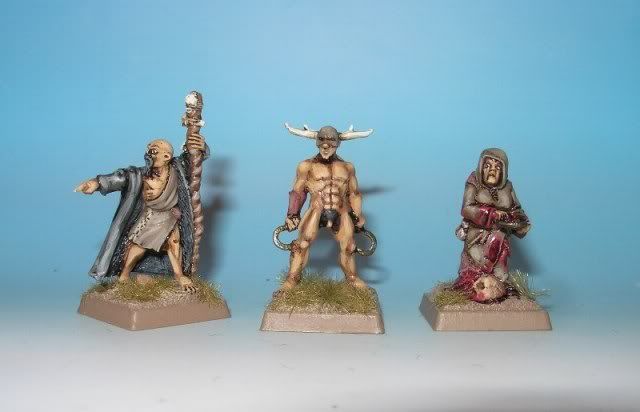 Next up is seven slingers, I did have a pack of eight, but I really could not tell you what I have done with the last one.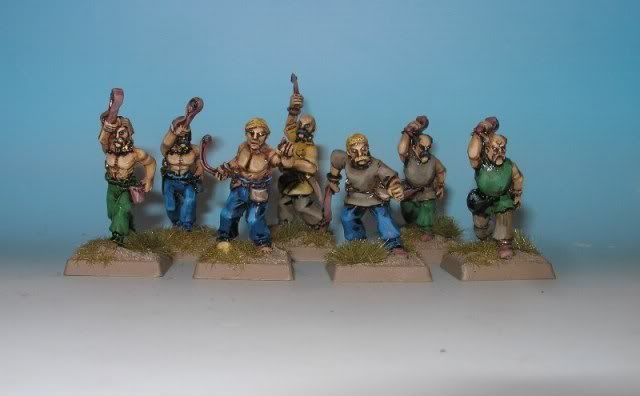 I think they are probably a bit glossy and could use another coat of Dullcote.

If you click on the link below it should take you to a slide show with a few more snaps.
http://smg.photobucket.com/albums/v224/scrivs/WAB/Gallic/061108/?action=view&current=57a84834.pbw
Scrivs