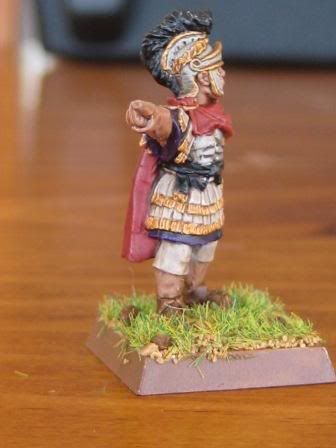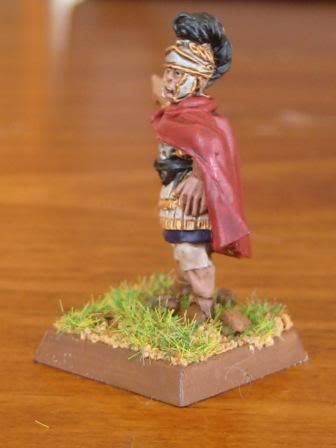 G'day All,
This is all that I have been able to produce over the last 3 weeks, due to a combination of general busyness and a tractor beam like effect from my space marines. Although I have also started on my celt cavalry and have got into the assembling bug. I have a unit of 20 legionaries, 10 archers and 10 slingers all undercoated and ready to go. I am just waiting for the bank balance to realign and then some warmachines and those splendid looking roman cavalry will be next on the block. That is unless paul is thinking of doing maybe some roman drop pods or something?
How are your white scars faring at the moment Paul?
Can people please provide some feedback on the colours that I used for this guy, because I am not 100% happy with them, and I may redo him.
Cheers,
Jim