M-1928 Thompson "Pocket, Ammunition, Magazines".
Quite self explanatory this one. Developed to hold five Thompson SMG 20-round magazines (not the 30-round ones, sorry but computer games are often wrong) and is paired with the M-1936 Pistol Belt from a previous entry. The pockets are stitched to the backing in a manner that the belt would be segmented when filled and was designed to have five magazines due to the width limit placed by the hooks to the M-1928 pack/M-1936 suspenders. The mounting system to the belt was by a broad belt loop on the back with a smaller one attached to the top of that so the pouch top would match the top line of the Pistol Belt and the bottom would be less restrictive. Mounting the larger loop allowed for it to have greater movement, handy if you're in a vehicle. The canvas is a very course and stiff fabric and is the same type as those on M-1911 and M1-Carbine pouches.
This particular one is Army pattern and manufactured for the Lend Lease Program to Russia and as such has no 'US' stamped on the back where the US is on Thompson pouches and no manufacturing date or maker.
As I said, ths is Army, the USMC had a slightly different pattern.
This was THE pouch for Africa, the ETO and the MTO. The 3cell was generally PTO.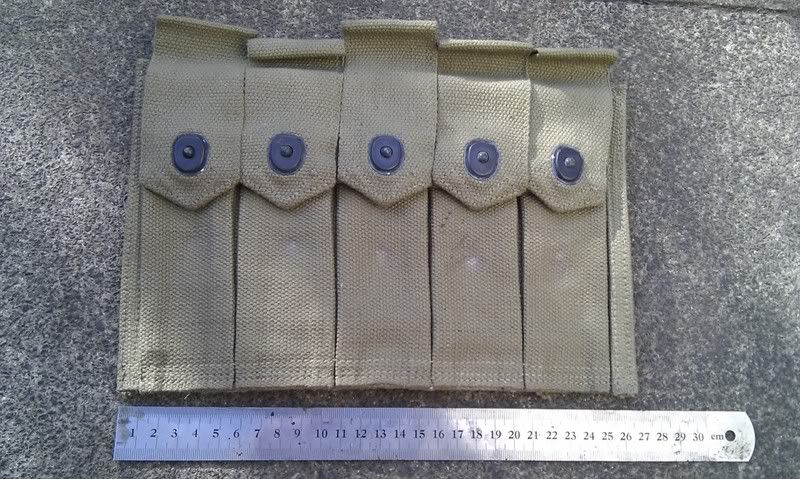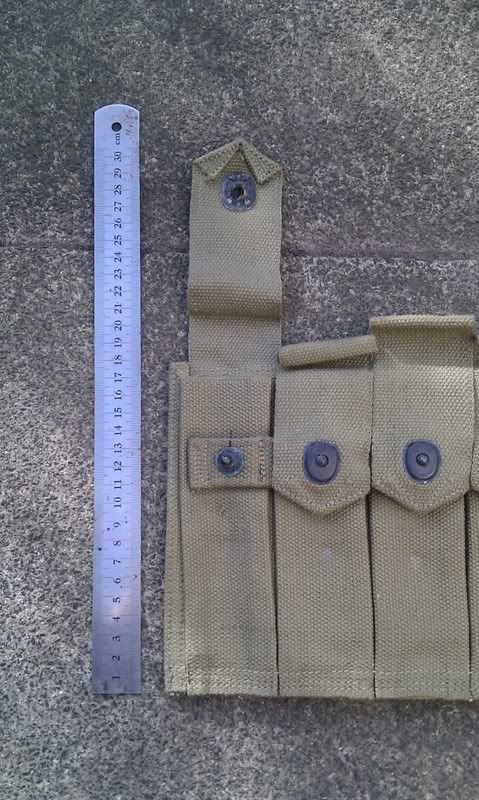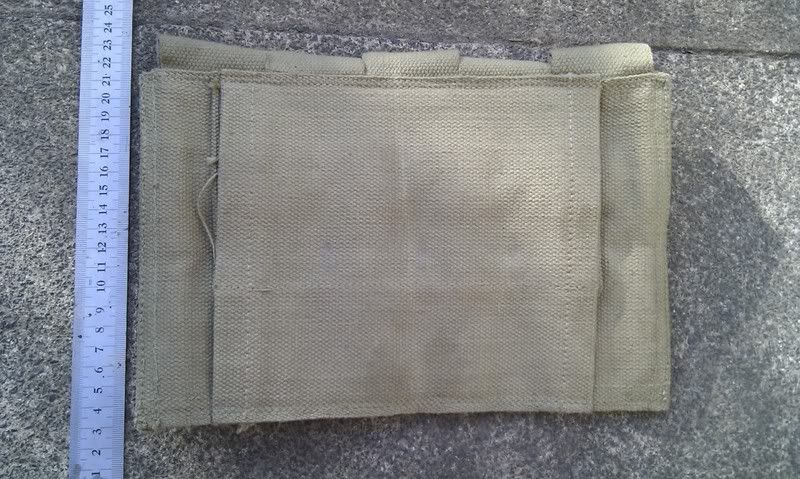 View of the belt loops.