Hi all,
This is just a quick question, does anyone have an idea what this item might be?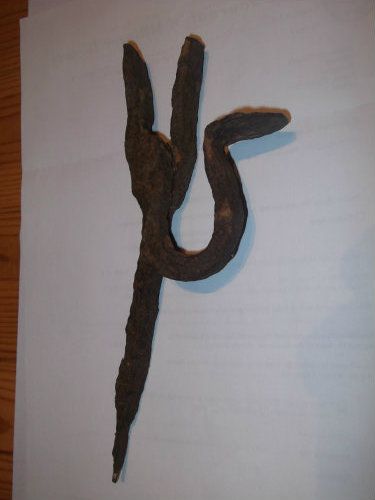 It was found by my grandfather hidden away along with a 1796 British light cavalry sabre, a bayonet from a Brown Bess musket and an ankle fetter. An interesting mix of items I think you'll agree!! The items would suggest a late 18th/early 19th century origin.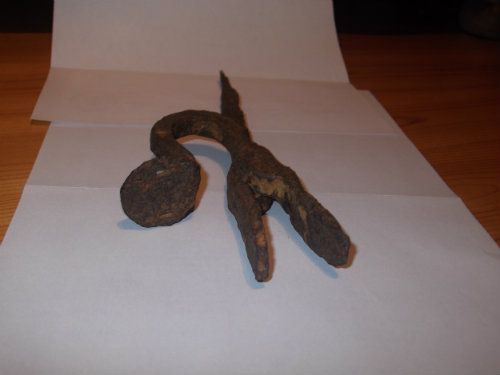 The two parts form a hinge which unsurprisingly does not move any more. There are two small holes on the roundish flat bit.
This may be military in origin, it may be civilian, your guess is as good as mine. I don't even know which way is up!
Is it something to do with a musket, or perhaps something to do with the cavalry gear?
Invisible Officer, I am looking at you in particular!
Suggestions of websites where I might find out more would also be appreciated.
Cheers!!